Silicon Valley based VC Taskforce, an organization working to enhance collaboration in the venture community, has announced their "Crowdfunding Series", scheduled to launch on September 18, 2013.  The new programs will focus on the new world of crowdfunding, using equity, debt or pre-sale dollars.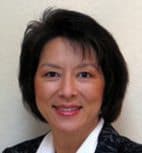 Founded in 2001, VC Taskforce is primarily an educational organization that provides forums for real-time information exchange and dialogue through a series of networking events, panels, keynote discussions, workshops and roundtable meetings conducted by investors and business and industry experts that support venture capitalists, institutional investors, angels, companies looking for funding and venture-backed company executives in managing their businesses for maximum success.
The forthcoming event on crowdfunding will address how  the SEC intends to implement the JOBS Act and equity crowdfunding – and how investors will participate in the new Ether Dollar economy.
And what about the VCs? How will the brave new world of democratic funding affect what deals they do and how they invest? How will the new landscape reshape the funding curve? Will there be winners and losers? How will those who invest — and those who seek investments — adapt and evolve in the new order of things?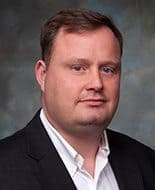 For the first event in the series, VC Taskforce has assembled a panel of speakers representing all of the classic sources of early-stage capital: super angels, organized angels, early-stage venture funds. The panel will dissect the pros and cons of crowd equity funding (as opposed to presales) to see how the funding sites may affect the pattern and style of investing and where the pitfalls are, peer into the future for unintended consequences, and dialog about the collective views on how panelists will/will not participate and engage in this new investment landscape.
The event commences with a presentation by the attorneys at Dorsey & Whitney on the latest from the SEC as it relates to equity funding in the cloud, with the crowd. Following this presentation, the panel will engage in a conversation about their views regarding the current environment and likely future evolution of crowd equity funding. The panel will answer questions submitted by attendees during the registration process, as well as engage in a dialog with the audience on the topic.
Speaker: Adrian Rich, Partner in the Corporate & Securities and Emerging Companies practice groups, Dorsey & Whitney LLP

Moderator: Catherine Chiu, Managing Partner, Opero Partners LLC 

Panelists:
Chris Gottschalk, Vice President, Blumberg Capital 
Matthew LeMerle, Managing Partner, Fifth Era 
Don Ross, Managing Director/Founder, HealthTech Capital 

The first Crowdfunding Series program will be held on September 18, 2013, from 4:00 pm – 7:30 pm at the law offices of Dorsey & Whitney LLP in Palo Alto.
 

Sponsored