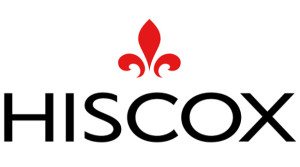 Today business insurance provider Hiscox released their fifth annual DNA Of An Entrepreneur report.
The eDNA report is a global annual study of 3,000 owners or partners in small and medium-sized businesses in the United States, the United Kingdom, the Netherlands, Germany, France and Spain, with 500 participants per country. Respondents were owners or partners of small businesses in the UK, USA, Netherlands, Germany, France and Spain. The businesses were predominantly service-based (79%). 92% were below $1.54 million in annual revenue, 61% $154,000 or below. 41% were one-person businesses, and 73% had fewer than five employees. 56% of respondents were men, 44% women. 54% of respondents were aged 40-59, 35% under 40.
The data collected in the survey includes some interesting insight into perception of crowdfunding among small business owners. (Emphasis ours)
Small business owners are continuing to implement and leverage social media tools to communicate with customers and employees, connect with prospects, and recruit talent. Women are more likely than men to use social media in nearly all aspects of their business operations. In particular, women reported utilizing social media tools for keeping in touch with customers (45%), as well as for communications, marketing or public relations initiatives (41%). Hiring/recruitment is the only area of operation where men are more likely to use social media than their female counterparts (18% and 7%, respectively).

Despite mainstream popularity, small business owners have yet to embrace crowd funding. An overwhelming majority of both male (92%) and female (94%) small business owners said that they had not considered alternative sources of funding, such as crowd sourcing.
This data seems to be in direct opposition to the difficulty of obtaining traditional forms of funding via avenues including small business loans and state funds. Why wouldn't small business owners be more excited about new, digitally-focused ways of securing funding for their business concepts? Does this suggest an issue for a crowdfunding and crowdinvesting industry that hopes for wild growth in the years to come?
I don't think so. I see this data and I see a huge opportunity for the crowdfunding industry. It's a matter of education and of ensuring that small business owners and entrepreneurs understand the opportunities crowdfunding provides. Furthermore, these entrepreneurs need to feel empowered to act upon these new forms of capital formation, not just aware of their existence.
This phenomenon isn't lost on crowdfunding platforms, who by and large have taken steps to ensure that they are providing their own primers and tutorials for those interested but only passively aware of crowdfunding as a means of capital formation. I expect that effort to continue – and increase – in the future.


Just two years ago 62% of respondents age 30-39 said getting funding for a small business wasn't easy. In this year's report, that number has climbed to 95%. Numbers can change, but it is up to the crowdfunding industry to facilitate education amongst entrepreneurs if they hope for a robust industry in the future. Whether that be through direct efforts or by reaching out to existing educational networks, it has to happen. In reality, the problem probably demands all of the above. In the absence of a well-informed public, the rising tide may be too small for the amount of ships in the proverbial harbor at this time.

One of the industry's paramount concerns should be the rift in seriousness between the rewards-based and investment-grade crowdfunding worlds, which will invariably be linked in the near-term under one umbrella term, crowdfunding. It may be difficult to convince investors to take crowdinvesting seriously among the occasional "Help me get a Lambo" silliness of the other side of crowdfunding's growing coin. Again, this comes down to education.

Sponsored Links by DQ Promote