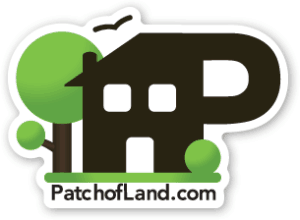 Real estate crowdfunding site Patch of Land, a portal for crowdfunding investment opportunities backed by real estate, has announced they successfully raised $1.2 million in funding via a private investment firm in Los Angeles. The new capital allows Patch of Land to refine their exclusive platform technology designed to provide a high level of visibility, security and communication with their investor base.
The portal is scheduled to launch later in September.  Patch of Land has continued to work developing their exclusive, in-house feature set.
"The crowdfunding model is very different from traditional financial services companies, and our technology needs to reflect that," said Jason Fritton, Co-founder and president of Patch of Land. "We've designed our service from the ground up in order to protect, inform and truly engage our clients with the properties they are funding."
The practice of crowdfunding an investment is being made possible by sections of the 2012 JOBS Act which create exemptions from the prohibitively costly SEC registration requirements for certain publicly offered securities.
"Crowdfunding will completely change the investing landscape, especially for small investors," Fritton said. "It allows for a level of risk diversification, personal control and transparency that has never been possible in real estate before."
Patch of Land is expected to launch their first set of real estate investment opportunities later this month. Investments can be made for as little as $1,000 and processed completely online.
"We are in a great position to take advantage of the growing real estate market and provide our clients with investments secured by property that they may not have had access to before," Fritton states. "This type of investment vehicle really hasn't been possible until lately and it is opening up a whole new world in the securities market."
Sponsored Links by DQ Promote