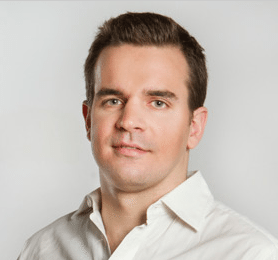 RockThePost believes that openly fundraising can significantly help startups gain access to capital in an economic environment in which investors are looking for higher return investments.  They also believe it is their responsibility, as an equity crowdfunding platform to educate their startups on the requirements regarding general solicitation.  Even though RockThePost CEO Alejandro Cremades openly shared their opinion regarding the proposed amendments from the SEC – stating they were too burdensome for entrepreneurs – they recognize the change can be impactful for startups.  RockThePost will continue to fight for entrepreneurs and will push for the most advantageous position under the new regulations allowing companies to raise funds quickly.
In the past three years, only 258,000 investors have made an angel investment out of the potential 8.7 million accredited investors eligible to invest in the United States. The ban lift replaces a reliance on "word of mouth' and networking events, which has been the case for the past 80 years. As a result, RockThePost sees a future where active angel investors could grow 30+ fold.  No longer must an investor  belong to an Angel Investing Group or are an elite insider in a venture capital community.

The forthcoming increase in the number of transactions will help drive the US economy where small business has created almost 65% of new jobs during the past 17 years.
As previously "closed" platforms begin to open up,  how will RockThePost change to adept.  According to Cremades they have a few tricks up their sleeve and are very excited to provide their entrepreneurs with the tools to be able to experience exponential returns on their efforts with a process that used to be an extended, drawn out event which now will benefit from the benefits of a much broader exposure.
In conjunction with Title II of the JOBS Act taking effect on Monday, September 23, RockThePost will: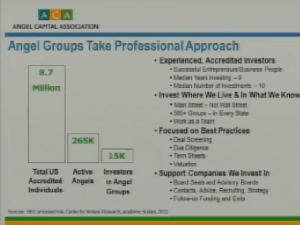 Startups generally soliciting will be prominently featured on RockThePost
Investor accreditation mechanisms to shift the burden off the entrepreneur
Secure transaction flows to complete the investment online
Due diligence mechanisms – institutional, crowdsourced, and financial
Smart matching of investors with startups
RockThePost has scheduled a busy week to capture momentum with the strategic shift in raising equity from accredited investors.  They will begin with a Digital Demo Day webinar (their 2nd) on Tuesday pitching directly to accredited investors.  They will be generating an email blast to 1 million people via their partnership with Investopedia and they expect to publish a white paper for Angel Investors on what they need to know.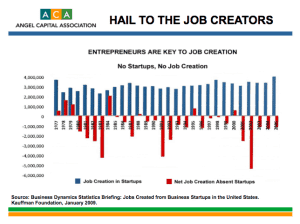 Even though some of their startups have mixed feelings related to general solicitation there is a certain excitement regarding the change and potential.  In the United States 514,000 new businesses are launched every year creating 3 Million jobs per year.  Just think how this number will grow – if these new business no longer have to struggle to find the capital to boost their company to the next level.  The future starts this Monday.

Sponsored Links by DQ Promote