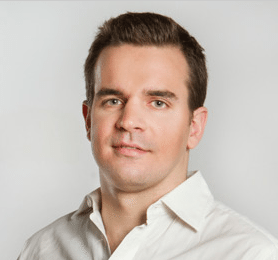 In a letter posted in the comments section of the Securities and Exchange Commission's (SEC) web site, requesting feedback regarding forthcoming regulations addressing the change in rules impacting "General Solicitation" (Advertising), crowdfunding platform RockThePost takes the SEC to task for excessive regulatory zeal.  The missive politely, but firmly, states the SEC needs to better align themselves with the spirit of the Jobs Act.
RockThePost CEO Alejandro Cremades elegantly and succinctly explains the realities of todays business start up environment.  A reality that is prone to many challenges – not in need of additional hurdles.   The Jobs Act of 2012 was legislation designed to increase job creation and economic growth.  The SECs current stance will impede this intent by adding complexity and penalties for a process which the governmental bureaucracy should be attempting to streamline.
Cremades outlines the following recommendations:
Not require Form D to be filed 15 days prior to advertising the offering. Instead require Form D to be filed at the time of first sale of securities for offerings conducted by means of general solicitation.
Make it optional to file materials used via social media platforms and through non-traditional (digital) media under Proposed Rule 510T.
Provide an Application Programming Interface ("API") by which an issuer could automatically submit all documents and materials in real time, so that the SEC will have a record of disclosed information while the entrepreneur will be able to carry out normal activities with minimal disruption.
Remove the strict penalty for non-compliance, so that startups are not forced to go out of business by observing a one-year cooling-off period.
Provide mechanisms that make it easier and less expensive for entrepreneurs to comply with regulations including easy-tounderstand forms and integration for third parties to support issuers.
In defense of SEC regulators, politicians are always quick to point a finger at an easy target when things run amok.  The SEC has felt the heat in recent years when the elected class feels compelled to shift the focus away from those who wrote legislation to those that enforce it.  But in light of the deep mutual commitment exemplified by a bi-partisan act of congress, championed by both the parties, and signed into law by a Democrat President – the SEC should not let exuberant codification impair what could be for the greater good of the country.

Read Alejandro's letter below:

[scribd id=165608251 key=key-q0tvofllu6fnczgyy4h mode=scroll]

Sponsored Links by DQ Promote