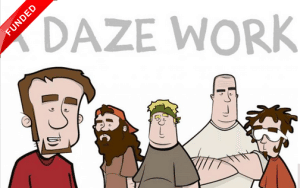 TubeStart is a crowdfunding platform dedicated exclusively to to online video creators officially launched this past August.   The company announced this week their intent to roll out royalty-based crowdfunding to its users pending implementation of Title III (i.e., unaccredited) crowdfunding rules by the Securities and Exchange Commission (SEC). Already a leader in subscription-based crowdfunding solutions for digital video creators, TubeStart will pioneer the royalty-based crowdfunding model, allowing everyday Americans to invest in the entertainment projects they love and realize a financial return.
The announcement follows the recently lifted  ban on general solicitation pursuant to Title II of the JOBS Act. This new provision allows businesses to publicly advertise their need for funding, and is expected to be a boon to entrepreneurs seeking capital to fund innovation and economic growth.
"This week marks the first time in more than 80 years that entrepreneurs are able to publicly advertise their ventures—be they in tech, entertainment, or in any other industry. This development will hopefully create momentum for the implementation of true Title III equity crowdfunding, which was legalized last year by the JOBS Act," says TubeStart CEO Josef Holm.

"For the entertainment industry, equity crowdfunding through royalty campaigns will be a boon to independent content creators. This democratization of capital is perfectly aligned with the way the industry is moving—away from the ad-based revenue model and towards one that actually engages and rewards fans."
Through royalty-based campaigns, content creators will be able to solicit their fans, or potential investors, to contribute to new projects they find appealing and ultimately realize a return on their investment.
"The implementation of Title II crowdfunding is encouraging, and we look forward to what the future of crowdfunding brings to all entrepreneurs and content creators," adds Holm.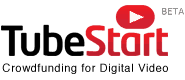 While the SEC has indicated rules for Title II which pertains to "popular" crowdfunding will be forthcoming later this year full implementation may be delayed until 2014.

Sponsored Links by DQ Promote