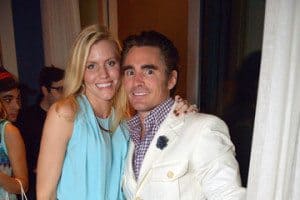 We recently reported on a lawsuit filed by Kristin and Chapman Ducote that accused Kickstarter of pulling their crowdfunding campaign without any basis to do so. In synopsis, the campaign was launched for a book called Naked Paddock. The campaign aspired to produce a "novel based on life, love, and the drama surrounding the adrenaline fueled world of professional motorsports." Chapman Ducote is a race car driver most recently seen as part of the American Le Mans series.
The Ducotes allege that Kickstarter arbitrarily, irrationally, and/or in bad faith suspended their crowd-funding campaign without notice just days after having reviewed and approved the campaign for launch and just as the campaign was poised to take off due to the Ducotes' highly publicized appearance on a wildly popular television show.
The lawsuit has now come and gone. The verdict looks good for Kickstarter. According to the Hollywood Reporter, the Ducotes were unsuccessful in their mission to secure $1 million from Kickstarter. In fact, Kickstarter ended up paying nothing at all. The lawsuit was settled and dismissed.
Kickstarter has clarified that the campaign was cancelled after it was reported by members of the Kickstarter community.
This is a big win for Kickstarter and should provide a warning to crowdfunders on their platform. It is important to understand their guidelines when executing a crowdfunding campaign if you hope to hold the platform to their promise of facilitating the projects that make it through the approval process.