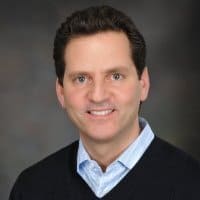 Ron Suber, the Global Head of Institutional Sales at Prosper, will be discussing the rapidly growing area of Peer to Peer (P2P) lending at the New York Investing meetup on October 10th.
P2P lending first appeared in England in 2005 and then rapidly spread to the U.S. Borrowers on P2P sites submit requests for loan money and lenders can then chose whether or not to provide some of the needed funding. No lender provides money for the entire loan, but for only a very small part of it. Lenders therefore wind up loaning money to a large number of borrowers and this spreads the risk around, minimizing the impact of any loss. Best of all, borrowers pay less interest than they do at a bank and lenders get much higher rates than they do on a savings account or money market fund — even double-digit returns are possible.
With savings accounts providing little more than zero percent rates, interest in P2P lending is skyrocketing. Two major lending platforms — Prosper and Lending Club — are presently operating in the United States. Prosper has close to two million members already. Individuals were the first to get involved and now institutional money is flowing into the space.

This is a subject that savers and borrowers need to pay attention to and Ron Suber's talk at the New York Investing meetup is intended to provide them with valuable information. Suber, who speaks across the U.S, stated that he agreed to appear at the New York Investing meetup because the group, "provides the perfect forum for an open, interactive discussion about peer-to-peer lending, direct consumer lending and debt crowdfunding." Suber emphasized that it was critical that both retail and institutional investors know about these topics because "finance is changing more today that it has in the last 100 years."

For its part, the New York Investing meetup prides itself on providing the public with the latest information on investing trends. "Our purpose is to provide unbiased market and economic information to the public in order to help them make their own decisions on how to grow their money", said its organizer, Daryl Montgomery. The group has hosted a number of high profile figures from Muriel Siebert to Axel Merk and has grown from just a handful of members in 2006 to well over 5000 today. It is the largest of its kind in the world.