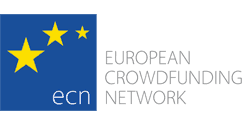 Stuanch crowdfunding advocates the European Crowdfunding Network (ECN) is hosting their 2nd CrowdCon crowdfunding conference in Berlin on October 19, 2013.  The event is coinciding with a trade fair for retail stock market investors which expects to see over 4000 attendees creating a unique opportunity to deliver the crowdfunding message to a wide audience.
Small to Medium Enterprises (SME) provide two thirds of employment in the EU or one in five jobs.  A main reason for economic weakness in the EU is lack of SME growth.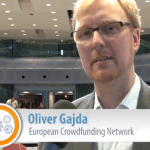 Oliver Gajda, chairman of the European Crowdfunding Network, stated,
"We have 23 million SMEs in Europe, and only 30 percent of those have a bank loan, and only 0.02 percent received venture capital [money] and even fewer get business angel funding each year. So there are large, large discrepancies between the companies we have and the funding sources available."
Several very prominent crowdfunding leaders are scheduled to speak at CrowdCon, including:
Arnaud Poissonier – Babyloan – France
Johan Jörgensen – FundedByMe – Sweden
Korstiaan Zandvliet – Symbid – Netherlands
Darren Westlakd – Crowdcube – United Kingdom.
and many others
Oliver Gajda will lead with the opening address.
The event is free and open to the public.  You may view the entire agenda below.
___________________________
[scribd id=174477764 key=key-2b8s1etkwxgw82ml5ile mode=scroll]