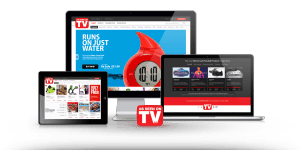 As Seen On TV has announced its early success with strategic partner Lightning Launch, a prominent direct response product company.  The two companies, who created a partnership in late August of this year, have already signed a dozen deals with inventors to bring new consumer products to market.
"We're delighted to be working with Lightning Launch and have continued to see great response from the inventor community toward the As Seen On TV brand," said Ronald C. Pruett, Jr., CEO of As Seen On TV, Inc. "In the last 45 days, our new Product Development Team has already reviewed more than 120 products, and we expect those numbers to continue to grow."

With many inventors already on board, As Seen On TV expects to build a broad portfolio of products especially as it prepares to launch its own crowdfunding site for inventors and entrepreneurs with As Seen On TV related products.
Mary Gattineri is an entrepreneur who chose to work with As Seen On TV under its new licensing model. She first introduced her invention The Magical Pan on the Food Network series Invention Hunters last June. Her pan comes with inserts of all shapes and sizes to make desserts, pizza, casseroles and hundreds of other dishes — all in the same pan at the same time.
"I'm looking forward to working with As Seen On TV to bring The Magical Pan to the mass marketplace," said Ms. Gattineri. "It will make everyone a success while cooking and baking at home."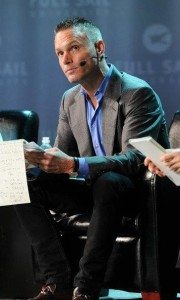 As Seen On TV employs a two-pronged approach to identify great new products. Inventors can go to AsSeenOnTV.com to submit their ideas online, or they can attend one of the company's nationwide pitch events for inventors featuring Kevin Harrington, Chairman of As Seen On TV, Inc. and original investor shark from ABC's Shark Tank. Inventors and entrepreneurs pitch their products to a panel of product experts led by Mr. Harrington. The inventors, in return, receive valuable feedback on their items and the chance at a future deal with As Seen On TV. The first of these events took place last month in Las Vegas, NV. Based on its success, plans to host more national events are already under way, and the second event will be held next month in New York City, NY.
"Although I was happy to receive Mr. Harrington's feedback on my product at the Las Vegas pitch event, I was even happier to walk away with a signed deal with As Seen On TV," said James Kuenzinger, creator of the Zinger Grill, a collapsible fire pit and all-in-one grill assembly. "As Seen On TV's team of experts has the knowledge and industry relationships to take my product to the next level."
Sponsored Links by DQ Promote