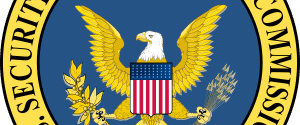 Updated 10/18/13 @ 11:00 AM EDT
Bloomberg is reporting that the SEC is preparing to vote on a rule that would allow crowdfunding investors to self-certify their own yearly crowdfund investing limits. The JOBS Act specifies yearly limits for investors participating in crowdfunded securities.
According to Bloomberg, the vote is scheduled for October 23rd. The information was shared via sources speaking on condition of anonymity.
In a subsequent communication between myself and Dave Michaels, who penned the article for Bloomberg, Michaels suggested in simple terms that coming to vote "will be the rules implementing Title III." This aligns with Mary Jo White's aim to propose rules for Title III crowdfunding "in the fall," and also aligns with some rumblings we've heard from within the industry. Whether this rumored upcoming proposed rule is simply one rule to deal with yearly maximums or a whole suite of rules for Title III remains to be seen.
According to Crowdfund Insider contributor and securities attorney Samuel Guzik of Guzik & Associates, the Sunshine Act specifies that any such meeting would have to be published at least one week in advance, which begs the question of how this meeting could take place as October 23rd is only six days away. There is currently no Sunshine Act notice for an event on October 23rd.
Update – Sara Hanks of CrowdCheck provides clarification on any forthcoming Sunshine Act notice, from comments below: "The SEC has had a habit recently of posting notices for the forthcoming week on Friday nights. This requires the duty Commissioner to make a determination that no earlier notice was possible under the Sunshine Act, which, as correctly stated by Sam Guzik, normally requires at least a week's notice. Back in my day the standard was two weeks' notice, but I guess the thinking now is that with webcasting, the open meetings are accessible to everyone even on shorter notice."
Title III of the JOBS Act added Section 4(a)(6) to the Securities Act, but to date no rules have been proposed implementing that exemption from registration with the SEC. It will legalize securities crowdfunding for all investors including non-accredited investors.
If any rules are proposed by the SEC, they will then be subject to a public comment period where regulators, entrepreneurs, securities lawyers and investors would undoubtedly have plenty to say.
We will update this article when any new information is available. Stay tuned…