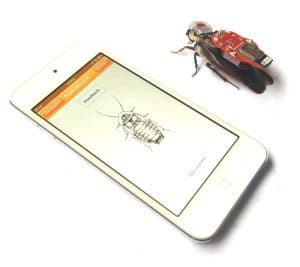 The crowdfunding campaign for the RoboRoach didn't come without its fair share of controversy when it launched on Kickstarter back in June. The campaign aimed to crowdfund Arduino-powered kits that integrated with a cockroach's nervous system and turned the animal into a living robot that could be controlled from a remote control.
Now the People for the Ethical Treatment of Animals (PETA) has filed formal complaints with the State of Michigan "asking authorities, including the state attorney general, to take appropriate enforcement action for any violations that they may find."
PETA proposes that the act of installing the kits on living creatures may constitute the practice of veterinary medicine without a license, which is a felony.
Project creator Backyard Brains anticipated ethical concerns regarding this campaign, and their web site contains a highly detailed page on ethics. Of the concerns addressed, one specific instance has to do with whether the experiments cause pain to the animals. Although PETA accuses the project creator of performing these experiments on non-anesthetized animals, Backyard Brains is insistent that that isn't the case. In their experiments, ice water is used as an anesthetic.
Criticism: "You are causing pain in the animals and that is inhumane."

We make sure to anesthetize all our animals when we do experiments, and we explain this to students. We actually don't know if insects feel pain, but we do make the assumption that they do, which is why we anesthetize them in the first place. Whether the cockroach feels pain when it wakes up from the surgery and detects a missing leg, we do not know. All we is know is that the wound heals, the cockroaches are walking around within hours, eating lettuce, making more cockroaches, and if they are juvenile, the leg grows back. It's very important to avoid anthropomorphizing the cockroach with thoughts like "If I do not want my own leg cut off, then the cockroach does not want its leg cut off."

We recommend the following RadioLab show that extensively interviews an entomologist describing his own problems anthropomorphizing insects: http://www.radiolab.org/blogs/radiolab-blog/2012/feb/06/killer-empathy/
The full release is below. We've reached out to the project creator for comment and will update if and when we receive a response.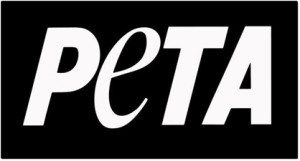 Ann Arbor, Mich. – PETA has filed formal complaints calling on Michigan authorities to investigate whether Ann Arbor–based Backyard Brains—which sells the much-criticized "RoboRoach" kits that instruct children on how to cut up live cockroaches, implant electrodes in them, and control their movements with a smartphone application—is in violation of the state's Public Health Code and the Insect, Pest, and Plant Disease Act. The group is asking authorities, including the state attorney general, to take appropriate enforcement action for any violations that they may find.
As PETA points out in its letter, cutting body parts off live, unanesthetized animals and super-gluing and surgically implanting electrodes in them—and providing online written instructions and a video demonstration on how to do so—may constitute illegally practicing veterinary medicine without a license, which is a felony. In addition, Backyard Brains offers cockroaches for shipment into the state, apparently without a required permit. 
Researchers have found strong indications that cockroaches are able to experience pain as well as evidence suggesting that they have complex memories, complex forms of learning, and spatial awareness and possess a level of consciousness paralleling that of vertebrates. 
"Cockroaches are living beings with the ability to feel pain—not inanimate objects for kids or anyone else to stab and cut apart for 'fun,'" says general counsel to PETA Jeffrey Kerr. "The RoboRoach kit teaches kids the dangerous lesson that it's OK to hurt and torment animals—something that PETA believes is not only never OK but also clearly illegal in this case." 
Have a crowdfunding offering you'd like to share? Submit an offering for consideration using our Submit a Tip form and we may share it on our site!