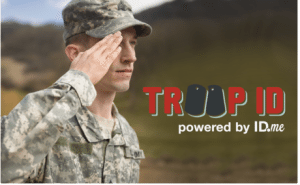 Digital identity solution-provider ID.me is partnering with Indiegogo. Using ID.me's Troop ID application, veterans and military spouses who wish to raise funds on Indiegogo are now able to prove their military affiliation to potential contributors on Indiegogo while saving money through Indiegogo's military and veteran discount.
Indiegogo is a global platform with users in over 200 countries working together to bring new projects to life. Starting today, military members and veterans who create campaigns on Indiegogo will be able to raise funds at discounted rates provided they complete a verification process with ID.me.
"We started Indiegogo with the mission to empower as many people as possible around the world to fund the projects that matter to them," said Slava Rubin, CEO and co-founder of Indiegogo. "We're proud to partner with ID.me to help veterans and service members gain access to contributors from across the globe who can make their ideas become a reality."
ID.me co-founder and CEO Blake Hall, a veteran entrepreneur in his own right, observed,
"Data from the Small Business Administration shows that veterans are, on average, more likely to become entrepreneurs and that they are more likely to be successful as entrepreneurs when compared to their civilian peers. This data, juxtaposed against the high unemployment rates for Post 9-11 veterans, suggests that Indiegogo is the perfect platform to facilitate positive change for the military and veteran community."
NIST, an agency of the Department of Commerce, recently selected ID.me for a grant in order to participate in the President's National Strategy for Trusted Identities in Cyberspace (NSTIC) after reviewing ID.me's technology. Effectively, ID.me is one of five companies in the United States with the greatest potential to increase consumer and organizational trust in digital transactions. With more than 150,000 hosted campaigns, Indiegogo is a market leader in the crowdfunding space. This partnership marks the beginning of a promising project between two innovative companies focused on reducing veteran unemployment while honoring the men and women who have served this country.