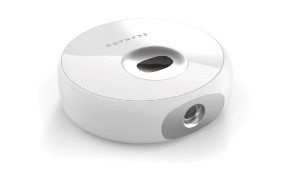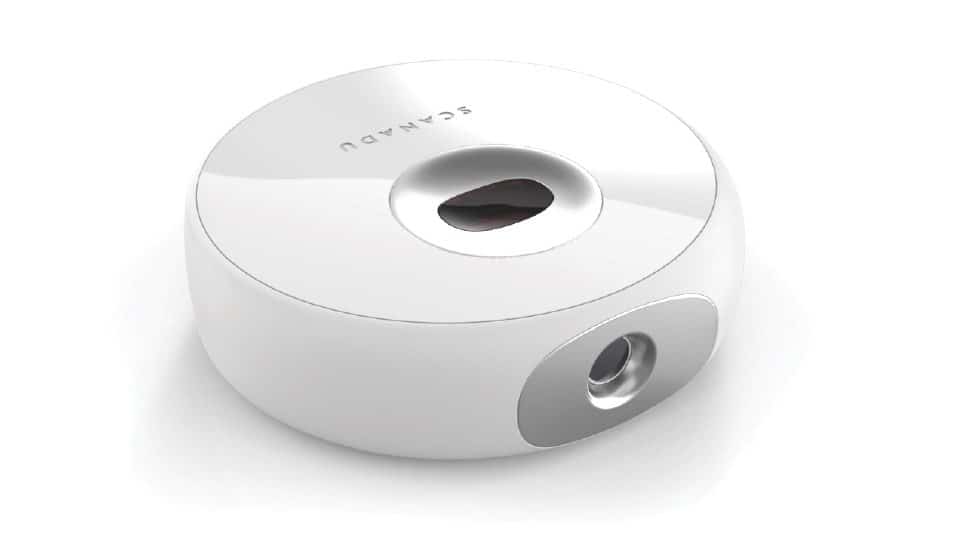 Medical "tri-corder" device Scanadu raised $1,664,574 on Indiegogo this past July.  Their goal of raising $100,00 was crushed as 8523 backers rushed to support the medical device and their crowdfunding campaign.  Scanadu was Indigogo's highest grossing campaign at that time.

Now with a proven success in hand, the company has raised $10.5 Million in a series A funding round.  Notable backers include Jerry Yang, Tony Hsieh and leader Relay Ventures.

the Scanadu Scout, is a vital sign monitor that analyzes, tracks and trends your vitals – temperature, respiratory rate, oximetry, ECG, systolic blood pressure and diastolic blood pressure – in 10 seconds.  

Kevin Talbot, co-founder and managing partner of Relay Ventures stated,
"We focus on backing ambitious entrepreneurs who are using mobile computing to unlock opportunity and create new markets.  Walter's vision for the future of consumer healthcare is profound and Scanadu stands to make a lasting impact on an industry ripe for disruption."
Jerry Yang, a co-founder of Yahoo! commented,
"Scanadu is right at the heart of the next generation of computing which combines mobility, sensors, cloud and big data.  I am bullish on Scanadu and its potential to revolutionize the way we think about our health."
The supporters who backed their crowdfunding campaign will be a critical part of the company's road to FDA approval by taking part on a voluntary basis in a usability study for the Scanadu ScoutTM in 2014.
Other participating investors in the Series A round include Broe Group, Mindful Investors and Redmile Group. With this round, Scanadu has raised $14.7 million in funding to date.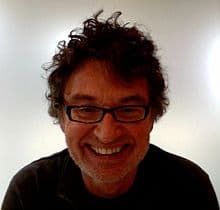 Scanadu was founded by Walter de Brouwer in 2011.  The company will conduct its first clinical trials for Scanadu Scout at the Scripps Translational Science Institute (STSI). Those studies will be conducted as part of the Wired for Health mobile trial, which includes patients who live with diabetes, hypertension and heart arrhythmia. This first baseline study will help design future controlled studies, and will be designed to empower adults via a Scanadu ScoutTM to yield optimal blood pressure.
"The era of digital healthcare has arrived," said Dr. Eric Topol, director of the STSI and chief academic officer for Scripps Health. "We are excited to bring Scanadu to Scripps to further the potential of this technology to improve lives."
Scanadu's newly established Medical Advisory Board comprises leaders with deep experience from across the medical, regulatory and research fields. These advisors, listed below, all have a stake in advancing consumer healthcare and will actively advise Scanadu on long-term strategy and facilitate the sharing of knowledge and innovation transfer between Scanadu and the larger research and medical communities.
"We are more determined than ever to make the first medical tricorder a reality," said Scanadu founder and CEO Walter De Brouwer. "With the experience and expertise of this group of investors and advisors, we know we're in the right position to take our vision all the way and put FDA approved devices in the hands of consumers."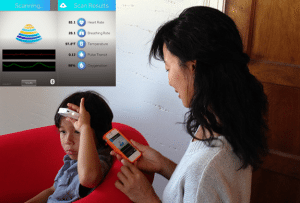 Scanadu is developing a portfolio of products that put the experience of an emergency room visit in the palm of your hand.
The Scanadu Medical Advisory Board includes:
Ms. Megan Moynahan, former Assistant Director for Technology and Innovation at the FDA's Center for Devices and Radiological Health, and current Executive Director of the Institute for Functional Restoration
Jon Mogford PhD, former Deputy Director of the Defense Sciences Office at DARPA and vice chancellor for research for The Texas A&M University System
Dr. Paul A. Sobotka, former Chief Medical Officer Ardian Inc. and professor of medicine, division of cardiology The Ohio State University.
Dr. Jennifer Mieres, cardiologist North Shore-LIJ Health System and professor of cardiology and population health at Hofstra University
Dr. Steven Curley, professor, Department of Surgical Oncology, Baylor College of Medicine
Dr. Alan Greene, chief medical officer, Scanadu, and founding President of the Board of the Society for Participatory Medicine and former member of the clinical faculty at Stanford University School of Medicine
Dr. Brett Mensh, former assistant professor at Columbia University and research scientist at MIT
Have a crowdfunding offering you'd like to share? Submit an offering for consideration using our Submit a Tip form and we may share it on our site!