This week, PBS MediaShift is running a series of articles on various aspects of the topic of crowdfunding. The first article, a birds-eye view of proposed rules for equity crowdfunding, was published today by Paul Spinrad.
Five more articles are forthcoming. The headlines coming up this week include…
3 Successful Authors: 3 Successful Crowdfunding Platforms, by Carla King
10 Things to Know About Social Media-Savvy Crowdfunding, by Julie Keck
How Crowdfunding is Reshaping Access to Capital Around the Globe, by Richard Swart
The Mediatwits Podcast Talks Crowdfunding, by Mark Glaser
What Civic Crowdfunding Means for Non-Profits, by Rodrigo Davies on Idea Lab
The announcement was made by Courtney Lowery Cowgill in an article published to MediaShift earlier today.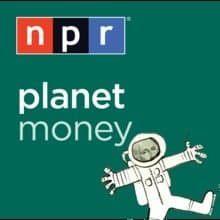 MediaShift is a news outlet created by PBS to explore the evolving business model of digital news. Crowdfunding is certainly applicable to the difficulties media entities are having with monetizing content in an increasingly competitive media landscape. Cowgill alludes to an article published by PaidContent.org's Mathew Ingram earlier this year exploring NPR show Planet Money's crowdfunding effort on Kickstarter, which went on to be fully-funded.

This also dovetails with another media-related effort we recently reported on. Uncoverage is currently seeking to crowdfund a journalism-specific crowdfunding platform, and they're doing so via an Indiegogo campaign.

All of these circumstances are indicative of a crowdfunding space that is far from finalized as specific verticals and niches seek to apply this emergent form of capital raising to their specific industries.

Sponsored Links by DQ Promote