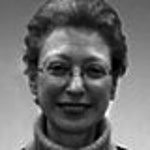 The highly influential American Bar Association (ABA) has posted a comment letter on the Securities and Exchange Commission site sharing their opinion on proposed changes to Regulation D, Form D and Rule 156.  The 52 page letter is signed by Catherine T. Dixon, Chair of the Federal Regulation of Securities Committee.
The letter is submitted by her committee and has not been approved by the ABA's House of Delegates or Board of Governors.  While the letter does not represent an "official position" of the ABA it is certain there was much discussion prior to it being publicly posted on the SEC web site.
It is notable that the ABA has decided to point out that the intent of the JOBS Act was to facilitate capital formation for small and emerging businesses – as they are the "life blood of growth and employment in our economy".  And that if the proposals, if adopted, would have an adverse impact.
See excerpt below.
We believe that the Commission, in proposing additional rule changes to implement its objectives, should strike the appropriate balance between facilitating capital formation by small and emerging growth issuers, in furtherance of the Congressional purpose underpinning the Jumpstart Our Business Startups Act (the "JOBS Act"), and ensuring investor protection. We respectfully submit that the proposed rule changes would not, if adopted, achieve that balance. Small businesses are the life-blood of growth and employment in our economy. The proposals seem especially ill-suited to help these issuers, which often operate without the advice of sophisticated counsel that would be necessary to ensure compliance with the proposed rules'detailed requirements, and avoid their pitfalls. In our view, there are other, less intrusive and less burdensome measures that the Commission could adopt to achieve its goals while mitigating the substantial additional costs of compliance that otherwise would be imposed on issuers.

The proposals, if adopted, also would have an adverse impact on other types of issuers, such as private investment funds, particularly those that are, or may be, involved in continuous offerings of securities.
The comment letter, in its entirety, is posted below:

[scribd id=190537968 key=key-1mv2ykftkj3tzqysowg9 mode=scroll]

Sponsored Links by DQ Promote