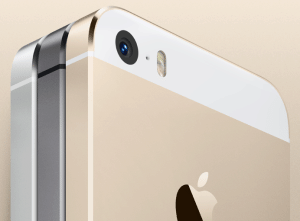 Jailbreaking a smartphone like the iPhone gives the end user root access to the device, allowing them to bypass limitations set in place by Apple. For example, normal iPhone users can only install apps from Apple's App Store. Jailbreaking an iPhone allows the user to install any app they wish, even if it hasn't been previously vetted and accepted into Apple's ubiquitous marketplace.
A group of four advocates has launched a very interesting crowdfunding campaign seeking funding for a reward for the first person to successfully jailbreak a phone running iOS7.
We strongly believe that users should have the freedom to control their devices. We wanted an open source jailbreak for iOS 7, giving users the capability to install what they want on their own devices and the ability to audit the code they're using to do so. Jailbreaking is also critical to ensuring that the disabled are able to use their mobile devices as easily as possible. So we started a prize for the first people who can do it.
At the core of the current restrictive nature of hardware is the Digital Millenium Copyright Act, or DMCA. The slide deck below explains what it is and how it restricts the consumer's control over hardware they purchase.
For the TL;DR crowd, the DMCA was enacted into law in the late 90's as a measure to solve the then-emerging problem of internet piracy. It was the result of a joint lobbying effort by content companies sick of having their content pirated and internet companies sick of being sued for the ills of their users. It essentially created a safe harbor for internet companies; if they are served a request from a content creator to remove content and act promptly, they are shielded from legal liability. (You see this on YouTube all the time… see this article for an example from 2006.)

Additionally, an anti-circumvention provision in the law gave birth to "digital rights management," a method of ensuring that digital files can be protected from infringement. This provision is broad enough to cover phone hardware. Contract up with your current carrier? Want to take your phone to a different carrier? Often you're out of luck.
This is the crux of why these four individuals – Chris Maury, Cory Doctorow, Kyle Wiens and Biella Coleman – have organized a crowdfunding campaign to reward anyone who can jailbreak iOS7. It's part of the fight against practices made possible by the DMCA and the provisions within.
In order for a participant to secure the prize, the submitted solution must do all of the following:
Work for iPhones (including 4S, 5, 5c, 5s) running iOS 7.
Support the latest current version of iOS (7.04).
Be untethered and accessible to the average user.
Be publicly released and available free of charge.
Be released under one of the OSI-approved licenses.
Thus far 20 backers have pledged a total of $6,674 to the effort. Contributions are facilitated by Stripe and can be submitted either via credit card or Bitcoin.

Interestingly, this also may be the first use of a new crowdfunding platform that otherwise is still in the process of being built. It is called Threshold and the somewhat vague placeholder page only says that the platform is being built by entrepreneurs at Stanford's StartX, a nonprofit business accelerator embedded in Stanford University.

The landing page states that "Threshold enables people to come together to fund things they want to see exist in the world. We help communities incentivize people to work on the problems they'd like to see solved. We believe the future of innovation is one where anyone can participate." It sounds eerily similar to the ethos of this other crowdfunding company you may have heard of.

The race is on to see who can collect the prize money.

Have a crowdfunding offering you'd like to share? Submit an offering for consideration using our Submit a Tip form and we may share it on our site!

Sponsored Links by DQ Promote