Crowdfunding on Indiegogo, Mars One Intends on Establishing Permanent Human Settlement.
There have been plenty of fascinating space technology and exploration campaigns crowdfunded on various platforms.  Now we have a Private Mission to Mars which is scheduled to launch in 2018.

This project out of Amersfoort, Netherlands is a serious effort to send a Mars Lander as a precursor for a manned mission in 2025. The campaign to raise $400,000 will provide the necessary funding for a Mission Concept Studies by Lockheed Martin and SSTL for the 2018 mission.  As of two days ago, contributions from over 24 countries have already backed the campaign with over 1200 contributions from people who share the organizers vision.


The concept and structure has been a long time in process.  Co-f0unded by Bas Landsdorp and Arno Wielders, the two originally connected in 2002 when Bas was at a meeting of the Dutch Mars Society.  They immediately realized they both shared an intense passion for exploring Mars.   Their paths crossed once again in 2006 and following that meeting they continued an ongoing discussion about their dream.  The company was officially formed in 2011 and the two created a strategic plan for getting humans on Mars.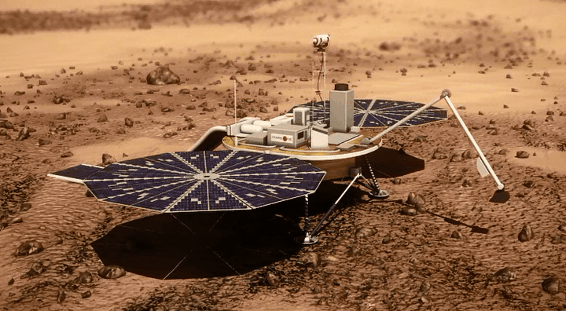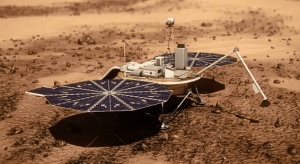 The Mars Mission roadmap indicates they are already in the process of crew selection with crew training scheduled to begin in 2015.  During this time much advance work must be completed.  In 2018 a scheduled Demonstration Mission and Communication Satellite will be launched.  The Communication Satellite will be placed in a stationary orbit around Mars enabling 24/7 communication between the two planets (communicates signals are expected to take between  3 and 22 minutes so not so good for phone calls but plenty good for email and data etc.).


In 2022 a series of Cargo Missions will be launched transporting the living units and life support unites – along with various supplies.  The outpost will be built prior to the arrival of any astronauts.  The life support system must be completely self sufficient in generating breathable atmosphere and consumable water.  The outpost is expected to operational by 2023.
If everything goes as currently planned, in 2024 the first Mars crew will assemble on a launch station orbiting Earth.  The space-craft will fire their propellant engines  – at just the right time – and they will be off on an estimated 210 day cruise to Mars.  They will be welcomed on Mars in 2025 by their new permanent home.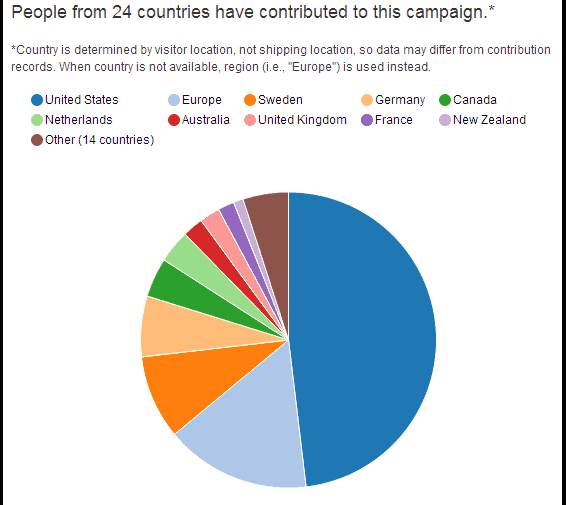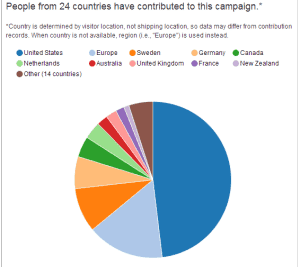 There are plenty of risks and challenges to a project like this.  Who knows what the state of technology will be in 2025 – or anything else for that matter.  What is clear is that Bas and Arno are committed entrepreneurs with a passion for exploration and their are many people around the world that would like to be part of this project in some small way.

Rewards start at just $10 USD and go up to $25,000.  At the top level you are a designated Mars One Benefactor and you will get the VIP treatment including access to the launch party in May 2018.  For $35 you can get a limited edition Next Giant Leap T-shirt which is pretty cool.

Someday – someone will be the first person on Mars.  Will you be a part of it?

Have a crowdfunding offering you'd like to share? Submit an offering for consideration using our Submit a Tip form and we may share it on our site!

Sponsored Links by DQ Promote