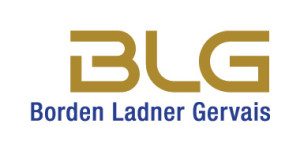 Canadian law firm Borden Ladner Gervais LLP (BLG) released a risk assessment for 2014. Crowdfunding makes the list at #2 on their list of the top ten business issues with legal implications for the new year.
Entrepreneurs, access to capital and the crowd: The Canadian economy lives on the back of small businesses but the ability for Canadian entrepreneurs to raise money to finance their ventures often seems limited to friends, family, and reality TV shows. Canadian securities laws, even for raising small amounts, are complex. The US has taken some steps to address similar problems and Canadian entrepreneurs are pushing for "crowdfunding," through which they extend their friends-and-family network to the Internet, seeking small investments from many people. Crowdfunding sidesteps the cost and expense of venture capital and private placements, and it also skips due diligence and other investor protections. Meanwhile, Ottawa has launched the Start-Up Visa program to lure international entrepreneurs to Canada if they can win a piece of Canada's small venture capital or angel investor pie. Canadian securities regulators will continue to be challenged to properly balance the protection of investors, fostering of confidence and operation of fair and efficient capital markets.

As Brian Jackson of itbusiness.ca points out, it seems strange to cite crowdfunding (and specifically a perceived lack of due diligence) as a risk while equity crowdfunding hasn't taken place yet. Saskatchewan only just legalized crowdfunding, and of course we're still left waiting here in the United States.
It would be important to note that crowdfunding platforms have the upmost incentive to ensure that issuers are acting in good faith when turning to their platforms for funding. Without trust there is no crowdfunding marketplace. It is a reality industry stakeholders are all too aware of, and all we have spoken with are working hard to make sure crowd wisdom is allowed to prevail on their platforms.
It has also led to service providers (like CrowdCheck, for example) that focus specifically on the issue of due diligence and investor protection.
Due diligence and investor protection are certainly challenges in crowdfunding, but to say crowdfunding "skips" them seems ignorant of how the crowd doles out their funding.