A new crowdfunding platform called Breakaway Funding launches next Tuesday. It aims to provide both equity-based and debt-based crowdfunding models for companies seeking to access the crowd's capital.
In order to take advantage of a new and ample source of business capital made available by the JOBS Act, banks, businesses and investors can benefit from working with a trusted partner to leverage opportunities, to avoid pitfalls and to maximize their financial position.

Breakaway Funding, headed by a successful community banking leader, is a securities based-SEC compliant crowdfunding platform that employs a proven and secure technology platform. The Breakaway Funding team of veteran financial services executives who have deep relationships in the community banking industry, has funded hundreds of millions in loans for small and medium-sized businesses over the past two decades.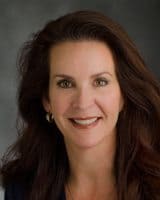 The platform is spearheaded by Kim Kaselionis, former CEO of Northern California-based Circle Bank. A recent piece in the San Francisco Business Times suggests that Kaselionis will make use of connections she has made during her time as CEO of Circle to partner with community banks and credit unions once Breakaway launches.
Breakaway will be backed by broker-dealer cTrade, a crowdfunding-specific broker-dealer solution.
The platform's launch will be accompanied by workshops and seminars available to local entrepreneurs seeking advice and information on how to use crowdfunding to their advantage. More information will be available at Breakaway Funding's web site.