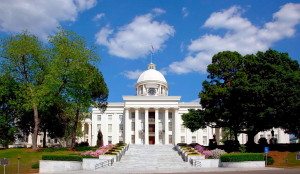 Yesterday the Alabama State Senate approved a bill that would set into motion an intrastate crowdfunding exemption. The vote was unanimous, 31-0. Crowdfunding legislation continues to garner bipartisan support.
The bill now heads to the House where it is already receiving some praise. The Associated Press reported that House Speaker Mike Hubbard (R-Auburn) has already voiced support of the bill.
The bill is also supported by Alabama Securities Commission Director Joe Borg, who would ultimately be tasked with regulating issuers and offerings under the accompanying exemption.