Crowdfunding Platform Looks for Future Growth in Latin America as Market Heats Up.


Crowdfunder, a Venice, California based investment crowdfunding platform, has raised an additional $1,000,000 in seed financing. This brings the total financing raised by Crowdfunder to date to roughly $2,000,000.  Crowdfunder lists over 37,000 investors on their platform having raised $52 million in deals.
Some investors for this latest Crowdfunder round included:
500 Startups / 500 Mexico,
Rob Nail the CEO of Singularity University,
K5 Ventures,
Ben Goldhirsh the CEO of GOOD, a Director at Banamex (the leading small business bank in Mexico)
Sharon Chang (a notable impact investor and CEO of Yoxi),
Several personal investments from US and Latin American based entrepreneurs, fund managers, and investment bankers.
Crowdfunder raised a significant portion of the round from more experienced angels and funds like 500 Startups, and then "ate its own cooking" by crowdfunding itself — taking its round out to its own network of accredited investors, which oversubscribed the round.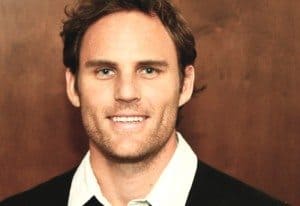 According to Crowdfunder CEO Chance Barnett,
"The round is a nice validation of the strong growth of Crowdfunder's US accredited investment crowdfunding operations, and our international expansion led by our first foreign market deals closed in Mexico. Crowdfunder had funding from both strategic investors in the US, as well as others outside the US with international development and finance experience." Barnett added, "This round will help accelerate our growth as the broad leader for investment crowdfunding in the US, with deals closed across multiple verticals — startups, social enterprises, and small business — as well as help speed our international expansion in Mexico, Latin America, and beyond."
This funding round comes at a time when Title II of the JOBS Act was recently enacted, allowing startups to more publicly fundraise online. In this same period of roughly the last 145 days, Crowdfunder opened up the ability for startups and social enterprises (for-profit) to raise investment on its platform. In that period the company helped close 13 investment rounds, at an average round size of $1.200,000. The largest deal being follow-on investment into a $7,100,000 round.
Some of these funding rounds on Crowdfunder already had first money and lead investors. Several had not only angel investors, but notable VCs investing. Crowdfunder CEO Chance Barnett said,
"We're finding that Crowdfunder is not only a place that helps early stage entrepreneurs who don't yet have a huge personal network, but it is also filling a need with more experienced entrepreneurs and more mature companies in their Series A rounds by connecting them more efficiently to a larger network of active investors, angels, and fund managers."
Crowdfunder also recently received a grant from the Mexican government for $230,000 for local operations funding Mexican entrepreneurs & startups in its crowdfunder.mx local operation. Crowdfunder Mexico has already closed 3 investment deals with VCs and angels in Mexico, and has positioned itself as the go-to platform for entrepreneurs in Latin America after becoming the largest early-stage investment network in the region.

Top local investor partners in the Mexico/LatAm are teaming up with Crowdfunder Mexico, as evidenced by Crowdfunder's recent CROWDFUNDx Monterrey which featured partners like VC fund Alta Ventures, Endeavor Mexico, Naranya Labs, and other top investor groups.

After proving that Crowdfunder is adding capital to entrepreneurial ecosystems outside of the US, the company is working with organizations like the World Bank, the Inter American Development Bank and the Mexico-US Entrepreneurship and Innovation Council to expand into other foreign markets and bring online investment in innovation to those regions.

Sponsored Links by DQ Promote