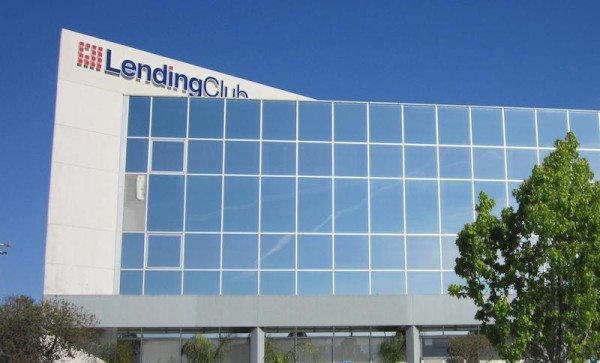 Back on February 11th, Lending Club posted an article to the company's blog discussing online scams. The post is entitled "How to Protect Yourself from Online Scams and Swindles."
In it, Lending Club points out that there are individuals out there using the Lending Club brand in an effort scam people. They provide the following list of things to watch for:
Remember that it is very uncommon for a lender to guarantee that you will receive a loan before you apply, or before they have checked out your credit status, especially if you have bad credit or no credit history at all.
Don't pay money for the "promise" of a loan. Ignore any advertisement or hang up on any cold caller who "guarantees" a loan in exchange for a fee paid in advance.
Beware of anyone who pressures you to "act immediately" by sending money or personal information.
Never send money, whether by pre-paid debit card, wire or money orders prior to receiving the actual proceeds of the loan. Most lenders won't ask you to send funds in advance, and you will have little to no recourse through these methods.
If you are not absolutely sure who you are dealing with, get the company's contact information in the phone book or from directory assistance, and call them to make sure you're dealing with the company you think you're dealing with. And if they have an online presence, check there too. In the past, some scam artists have pretended to be the Better Business Bureau or another legitimate organization; on- or offline, you should always make sure you are dealing with a reputable party before you give out sensitive financial information.
Protect yourself by making sure the website where you apply is secure – look for the "s" in https://www.websitename.com

Yesterday a new entry on RipoffReport details how a scammer may use the Lending Club brand to swindle people out of their hard-earned cash.
I recieved [sic] a voicemail saying that my loan was approved. I had been searching and searching for a loan and always denied so naturally I was optimistic about this. I called the number back first thing in the morning, all of my information was verified without me having to say a word so of course I believed that they were legit because I had been applying for loans all week and it was no surprise they had my information. The guy told me I have bad credit so I need to "verify" I had the monthly payment in my account right now. I asked how so he said to get a Vanilla Reload Prepaid Card and load $200 onto the card. Like a person in desperate need of a loan I did.
As you can imagine from the excerpt above, the story doesn't end well for the victim. In the end, the victim was out $200, but it could have been worse. The scammer actually pressed for more money via Western Union, but the victim caught wind of what was happening before that situation could play out.
The moral of the story: if you want a Lending Club loan, use the Lending Club web site and don't get greedy if you're rejected. Use caution if contacted via phone, and look for the "s" in "https://" to indicate a secure connection.