Interview with Arno Smit, Co-Founder & CTO of FundedByMe.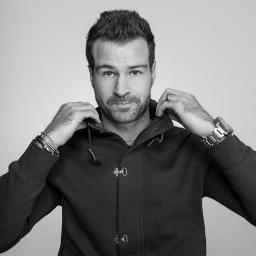 Launched by Arno Smit and Daniel Daboczy in 2011, FundedByMe quickly found an international niche as both an equity and rewards-based crowdfunding platform.  According to Smit, this "unified experience on our platform allows entrepreneurs to feel secure in the FundedByMe service and investors to truly see crowdfunding on FundedByMe as an alternative to traditional financial investments."
Guided by Smit and Daboczy, FundedByMe has successfully closed 18 crowdfunding rounds, raising over €3.5 million.  In the process, the platform has garnered a host of accolades, including Winner of the 2013 White Bull Bully Awards and one ofWired UK's Top 100 Startups in Europe.
Connecting this week, Arno and I discussed FundedByMe's inception and exciting evolution into an international crowdfunding platform, including their forthcoming profit participating subordinated loan category.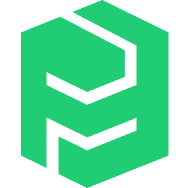 Erin: Please share how FundedByMe came into existence. 
Arno Smit: In 2010 both Daniel and I were running a project called IdeasForChange. The concept was to connect people globally to share crowdsourced information.  For example, someone in the US might have relevant idea of how to use household items to desalinate water, something that could be very useful for people in third world countries. We got the World Bank to open their archives and we soon managed to put together a platform for this idea. During this process we needed to raise funds and didn't really see the possibility in Sweden, so we turned to the US and heard about crowdfunding. We pitched the idea to Kickstarter and after many emails they turned us down. We weren't US citizens, we didn't have a US address or bank account. Out of the frustration, our lightbulb moment went off and we thought – "I'm sure there are more than 2 people in Europe that have the same problem." We put up a page with a video explaining what we wanted to do, connected it with rewards and in 60 days raised €11,000 (104,500 SEK). We reinvested the money into the company and created the beta version of FundedByMe.
Erin: Who are the company founders?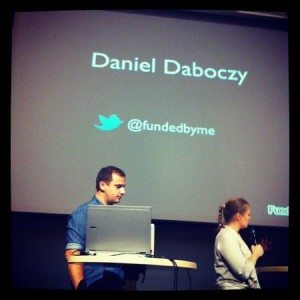 Arno: Daniel Daboczy, a Romanian Art Major, moved to Sweden when he was 12 years old. Exhibited some of the biggest art in Sweden.
I am a Namibian Born entrepreneur, moved all over the world, including the UK and Australia, working in the Sales, IT and Buying industries, where I took my first stab at entrepreneurship – disrupting traditional advertising for the aviation market.  I always had a fascination with aviation, when I left the 3rd party Apple retailer in Sydney both another guy and I wanted to do something we both enjoyed. We saw that on a yearly basis 33,000 aircraft were sold in Australia and the only way to advertise was through a monthly newspaper with steep fees. We simply took it online and combined it with content marketing. At the age of 25 I'd flown in some of the most exotic planes. Warbirds such as YAK-52, P-51, DC3, DC3,  and the only flying Super Constellation still left in the world.
Erin: How has crowdfunding evolved in Sweden? 
Arno: Crowdfunding has become an established term in Sweden as well as Scandinavia. When we first started, people were very skeptical; the crowdfunding process was extremely difficult. People just didn't believe in the concept, so we had to illustrate through success and explain historically how a bunch of people came together to contribute to the building of the Empire State Building. The crowdfunding phenomenon was brand new. Now we've had many success stories, and with success the masses start to follow. My favourite is still Jon Widegren, the entrepreneur who got declined by the banks and all other financial institutes by simply wanting to pursue his dream. Widegren,  a hamburger enthusiast, saw a big gap in the market. Today he runs Flippin' Burgers,  the most successful and hyped hamburger joint here in Stockholm, which was just voted the 5th best American restaurant in Europe by CNN travel. Now we're taking a stab at making sure that we can do the same for small / medium businesses in helping them find financing.
Erin: Please describe the regulatory environment of equity crowdfunding in Sweden. 
Arno: When it comes to crowdfunding regulations and  what you are not allowed to do in Sweden,  it's pretty tough. We've been working very closely with Bird & Bird, the international law firm, to figure out how close we can fly to radar. We've managed to get a proof of concept and over the last year we've closed 18 rounds for companies, locally and abroad, helping them raise over €3.5 million.
Erin: How do you source deals today?
Arno: We source our deal flow through a few channels. We're working closely on a few partnerships, secondly, we have people that organically find the platform through searching, and thirdly, we have those that have seen success and heard about FundedByMe through events Stockholm Investing in Women, Bloomberg events and other crowdfunding events and speaking engagements.
Erin: You have expanded into multiple countries, including Finland, Denmark, Norway, Spain, Germany, Singapore.  Please share your experience and success in these countries. 
Arno: Yes, the last year has been really exciting. We've grown the team from 5 to 18 people in all the listed countries. We've taken on this strategy due to the fact that we've seen cross-border investments work. We want to connect more people on an international basis with great campaigns. We've seen that these markets take some time to be established and we want to be the first European player.
Erin: Why did you decide to open an operation in Singapore? 
Arno: Singapore is a financial capital in my eyes. You can reach a very established investing and capital rich country in a small vicinity. Since the bulk of the people are expats working in Singapore, we want to connect them with projects back home.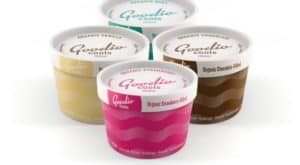 Erin: Why did you decide to offer both rewards based and equity crowdfunding? 
Arno: When we started FundedByMe, we didn't know how and which way the market would evolve. We wanted to give creatives the chance to find funds as well as fill a real gap in the market when it comes to opening up more opportunities for businesses.
Erin: What are some of the challenges or glitches you have experienced? 
Arno: Full scope on the legal landscape, making sure that people don't see crowdfunding as a last resort, but as the first one.
Erin: What are the next stages for FundedByMe's evolution?  What are the next countries you have targeted for expansion? 
Arno: For now we have plenty of countries, The next year's focus is to make sure that all our efforts into these countries don't go by the wayside. We want to make them profitable and have really great success cases from each and every one.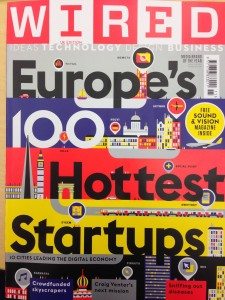 Erin: Do you see FundedByMe entering into any other types of crowdfunding categories? 
Arno: Yes, we will be adding profit participating subordinated loans to our offering very soon.  Right now with equity, campaigns can only be advertised to a small amount of people behind closed membership and to those who request to see financial information. With loans, you are allowed to go out to the public and display this information, which means technically FundedByMe can show more, the user does not have to be signed in or have a membership to make up his/her mind.  We also feel that more established companies are willing to use these loans as a vehicle to finance their companies.
Erin: Which crowdfunding campaigns on your platform have generated the most buzz? Most funding?
Arno: We had a project that was doing a documentary on where tax payers money went in Sweden. This campaign raised €61,000.  One of early equity projects, SMSgrupp raised the most funding,  €1,3 million, an SMS based platform that broke into Africa as a new market.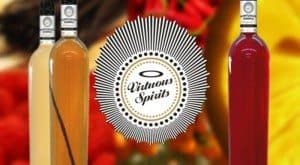 Erin: How would you describe the current availability of capital for entrepreneurs / startups?  In which categories do you see the most interest or potential? 
Arno: Capital is there, I think it's more about who you know rather than what you know; it seems like introductions go a long way. Our investors have shown the most interest for tech and consumer goods, hence companies like SMSGrupp,OnTheFlea, ice cream Goodio Cools, Virtuous Vodka really struck a tone with our audience.
Erin: What business tips would you share with crowdfunders? 
Arno: My tip would be to always keep an open mind and ask the relevant questions. There is no such thing as a stupid question. If you are unsure of why, what, how, post a question and start a dialogue.
Erin: How do you see investment crowdfunding evolving across Europe? 
Arno: Equity crowdfunding is evolving and already we've been able to prove one thing: people want to be involved. In 95% of our cases we've had cross border investments. An unknown investor discovered their company on FundedByMe, and found their project interesting enough to make a commitment: this is fantastic.
___________________________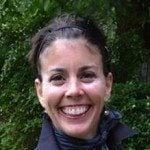 Erin Hobey taught college literature and writing for several years.  She currently serves on the board at Hopewell, a therapeutic farm community in Cleveland.  She graduated from Brown, was a Bosch Fellow in eastern Germany and then earned her MA from Dartmouth. Food, fashion and film crowdfunding particularly interest Erin; she looks forward to exploring creative projects.  Erin may be contacted via email at [email protected] or Twitter.

Sponsored Links by DQ Promote