Interview with iCrowd Co-Founder and CEO Brad McGee.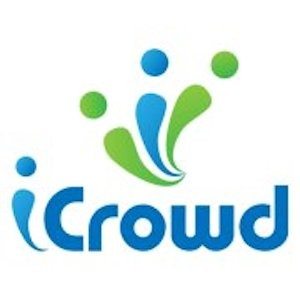 iCrowd, an equity crowdfunding platform, wants to create a platform that provides "capitalism for the rest of us".  The portal is preparing for the advent of Title III of the JOBS Act to kick in – otherwise known as retail crowdfunding.
With "general solicitation" for Title II private placements off to an excellent start, as 10% of companies have opted to file using the exemption, Brad McGee, co-founder of iCrowd, believes that this trend "showcases some level of pent-up demand. There were many companies who couldn't market to investors before this, and many investors were missing out on these deals."  Where we go from here is yet to be seen, but Brad feels this is momentum-generating start.
Recent data indicates that:
Most (90%) of companies filing private placements are not using a broker dealer or paying commissions to any dealer, which means a lot of companies are still going at fundraising alone.
75% of the companies that report revenues (1/3 of all filing companies) sought to raise a million dollars or less, signifying that general solicitation is really positioned to help small and micro-sized businesses.
While many questions remain unanswered, as the SEC finalizes their regulations for retail crowdfunding, iCrowd is poised and ready to go once the rules allow.  We decided to catch up with McGee, a Naval Academy graduate and highly accomplished executive, to capture his insight and vision of the future of crowdfunding and iCrowd.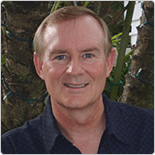 Crowdfund Insider:  How you decided to launch an equity crowdfunding platform?
Brad McGee:  We launched iCrowd in January 2012. My partner, John Callaghan, and I were evaluating ways to help small businesses start, grow, and survive. Our goal is to help entrepreneurs succeed, and our approach is to transform entrepreneurs into business people from idea people by giving them advice, answers, mentoring, education, networking opportunities, and capital. The issue we had, though, was in finding a way to help with the capital aspects of starting and growing a business given the current regulatory constraints. Then came the JOBS Act which changed the regulatory landscape in a dramatic way. We decided that we would create the iCrowd platform to take advantage of Title III of the JOBS Act. During the delay in the rule making process, we launched a site a year ago with a leading-edge social platform for entrepreneurs interested in understanding the intricacies of small business success and the role of investment crowdfunding in the process. That site has grown to thousands of users who engage each other to get advice and guidance.
The further delay in rule making by the SEC spurred a second pivot to enhance our site by providing listings of 506(b) and 506(c) deals offered through broker-dealers. The site foundation is complete and we are actively working with a broker-dealer to bring offerings to the site shortly.
Crowdfund Insider:  How do you see crowdfunding impacting Angel / VC investing?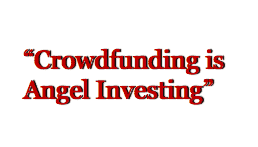 Brad McGee:  Crowdfunding is angel investing. An angel is someone that uses their own money to invest in a business that is owned and operated by someone else who is neither a friend nor a family member. The relationship between investment crowdfunding companies and angels may be mutually beneficial. Angels find it difficult and time-consuming to generate quality and healthy deal flow, a key driver of their business model. Crowdfunding sites can extend their reach. Sites can also help angel groups by aggregating diligence materials which can be presented in a detailed an organized way.
VC investing and crowdfunding are two different beasts. VCs focus on high tech businesses projected to generate $100 million in revenue in 5 years. This normally means that they focus on high tech or breakthrough segments of markets. They are institutions that do not invest their own money. If a tech company raises money through an investment crowdfunding site, it is probably too early in its development stage for VC money or it would likely never have received VC money anyway.
Crowdfund Insider:  What are you thoughts on the various forms of equity crowdfunding?  Title II, III & IV?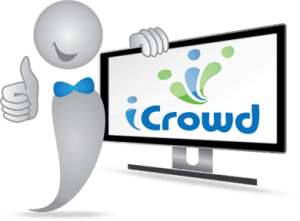 Brad McGee:  Title II 506 b&c: While smaller in number of offerings versus Title III deals, this is where the money is. In the first three months of the availability of general solicitation, companies filed to raise $29B through 506(b) and $3B through 506(c). These numbers make the current level of money raised through crowdfunding a rounding error. As companies discover the benefits of using general solicitation, those interested in a DIY solution are likely to look to platforms that can help facilitate the hosting of their offering versus trying to cobble together all the support services they need to execute an online offer on their own.
But more than the size of the market is the disruptive nature of lifting the ban on general solicitation. It breaks down enormous barriers that hinder investors and companies from dealing directly with each other. Simply, it's about access. For investors, it means direct access to companies. For companies, it means direct access to investors. We're moving from an age where there are great inefficiencies in matching companies and capital to one whose hallmark will be getting the right investment to the right investor at the right time.
Title III: The introduction of Title III is monumental for a host of reasons, chiefly that it now gives the general public access to private company investment – an area that has been off limits. And, it allows companies to move beyond trying to tap family and friends for capital. While this has been a driver for numerous startups, the ability to broaden the reach for investors may provide a catalyst for a host of new successful companies to form.
Title IV Reg A+: Reg A+ is a very specific exemption that will appeal to companies in specific stages of fundraising: those looking at the exemption as an IPO precursor, companies desiring freely traceable securities, and companies looking for a small IPO.
Crowdfund Insider:  Do you see iCrowd focusing on Title III offerings?
 Brad McGee:  Title III offerings will be one of the options that we offer on the iCrowd site.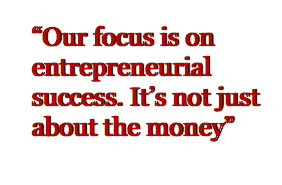 Crowdfund Insider:  Do you see opportunity in providing side by side offerings IE 506c and Title III?
Brad McGee:  That is the model that iCrowd anticipates it will adopt. From the perspective of investors, it's about choice. Investors don't care what regulatory exemption a company chose to come to the market for raising capital. What they care about is finding the right opportunities for their investment.
Crowdfund Insider:  What do you think is unique about iCrowd?
Brad McGee:  Our focus is on entrepreneurial success. It's not just about the money. We have carefully crafted a model that transcends boundaries between securities laws exemptions and provides companies, as well as investors, with tools, options, and opportunities.
Crowdfund Insider:  How do you see investment crowdfunding evolving in the United States?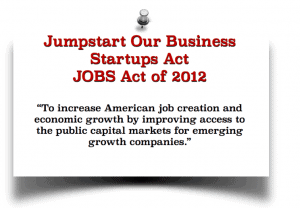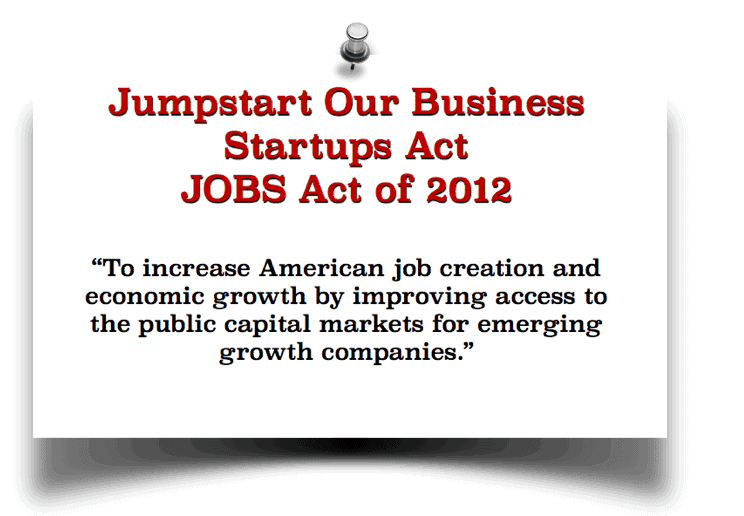 Brad McGee:  First, let me congratulate you on the use of the term "investment crowdfunding." While the more common term is equity crowdfunding, we feel that term is too narrowly defined. Title III allows companies to issue securities, not just equity. It can include equity, debt, perfomance-related return, or any hybrid.
The adoption of any new technology follows a similar S-curve. What we don't know is the slope of the curve nor the eventual size of the market. The impact of most transformative changes like crowdfunding is often overestimated in the short term, but underestimated in the long term and we feel the same will take place in this market. While companies are excited about the potential for investment crowdfunding, and I believe there will be no shortage of companies trying to raise money this way, it is easy to underestimate the effort required to educate potential investors to this new class of investment.
Crowdfund Insider:  How do you expect to source companies that list on your platform?
Brad McGee:  The ultimate decision for companies looking to choose a platform for capital raising is likely to rest on their ability to get their offering funded with the least amount of internal disruption. Small companies that may be experts in their fields, but not in the area of raising funds. These companies are run by entrepreneurs who are operators, not financiers. We designed iCrowd specifically to help entrepreneurs like these by giving them tools to make the process of starting and growing their business easy. We have invested strongly in the iCrowd brand over the past two years and believe that once our capital-raising capabilities are launched, companies will recognize iCrowd as a credible leader in helping entrepreneurs succeed.
Crowdfund Insider:  Do you have a list of investors ready to participate in offerings on your platform?

Brad McGee:  We have thousands of members on our platform, and judging by the active discussions taking place, they are ready to participate in investment crowdfunding. These people are first movers: they discovered early that there was something different about investment crowdfunding and they were attracted to iCrowd. I would certainly anticipate that these people would be the first to explore crowdfunding investments.

Crowdfund Insider: How important is crowdfunding to our economy?

Brad McGee:  Crowdfunding is likely to be a growth driver for the economy based on its ability to address capital access by young companies. Study after study demonstrates how small business success translates into economic success. And the main impediment to small business success has been capital formation. While it is difficult to quantify the specific impact, Congress got this one right in recognizing the links between the health of small business and the health of the economy.

Sponsored Links by DQ Promote