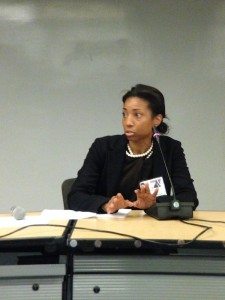 Entrepreneur and crowdfunding industry thought leader Kim Wales has outlined her views on Title III  of the Jumpstart Our Business Startups Act of 2102 which covers "popular" crowdfunding (sometimes called Reg CF).  The comment period for the SEC on the proposed regulations are scheduled to end next month on February 3, 2014.
"As with the current proposed final rules for Title III, (Crowdfunding Act), I think that the Commission will continue to take a well-rounded approach as related to investor protection measures. However, two major concerns loom: Financial Disclosures and the Imposition on Liabilities for Funding Portals," Ms. Wales said.

"In terms of financial disclosures, the question is where the industry will net out on issuers raising $500K and more with needing to provide audited financial statements to raise capital on a registered funding portals as the current rule proposes. Second, will the SEC eliminate the imposition of liability against a Crowdfunding Platform for the misstatements and omissions of the companies that post to their website, specifically the proposed language on Page 280 of the SEC's proposed Rules for Title III, which were published on October 23, 2013," she continued.

"It is important for the Commission to allow for enough leeway in developing a healthy ecosystem that will foster capital formation and job creation," Ms. Wales said. "Basically, crowdfunding adopts elements of both consensus decision-making and majority rule, which proves the importance of deliberative democracy as being central to innovation, productivity growth and decision-making."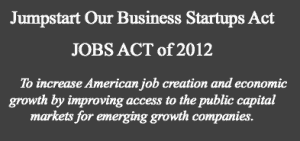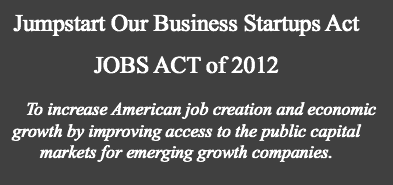 The JOBS Act legislation encourages small and emerging companies startup and growth funding by increasing the ability of small businesses to raise capital and by lessening certain regulatory requirements for individual investments in businesses.  According to Ms. Wales, the public can influence the decision-making process for the Final Rules and as of now there are only approximately 100 letters submitted to the SEC web site.
Ms. Wales is the Founder and CEO of Wales Capital along with CrowdBureau. She is ranked as one of the Top 10 Most Influential people in the Equity Crowdfunding Industry. CrowdBureau is a FinTech company that provides ratings and investor relations services to the private placement market (issuers and investors). Wales Capital is a global management-consulting firm headquartered in New York City that provides research, best practices, and compliance and trend analysis to the market.
Related articles across the web
Sponsored Links by DQ Promote