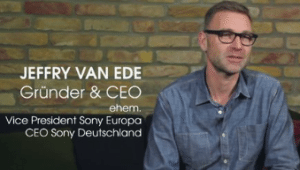 goodz' CEO & Founder Jeffrey van Ede, the former VP of Sony Europe & CEO of Sony Germany, is leading a Seedmatch campaign that has already raised € 53,750, with 81 investors on board, surpassing their initial goal by 7% with 39 days remaining.  Seedmatch is the first German Crowdfunding Platform for Startups.
In late February goodz launched their e-boutique, featuring 50 brands in fashion, beauty, home and food & beverage categories.  Determined to be on the cutting edge of responsible and well-made products, goodz offers an array of stylish and covetable products, including byMi tops, good society jeans,  Vandebag accessories, Roetz bikes, stunning him + her lighting, Varis wooden toys, and Arabica Limu coffee. There's even something for Woof and Meow.  With so many and varied products, it's hard to believe that this sleekly designed and easily navigable site is only weeks old!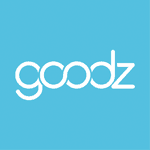 Why be goodz?  As CEO Jeffry van Ede explains on Seedmatch;
"During my last stop as CEO of Sony Germany, I realized that the future of a new generation of producers was found when the three Ps (people, profit, planet) of their philosophy united and were on equal footing. The trend was clear: It is often newcomer brands that solve these tasks best, with their fresh ideas and innovative products."
Van Ede continues;
"Meanwhile, there are thousands of responsible lifestyle brands worldwide that cleanly and safely manufacture their products and treat their employees with respect. But as consumers, we usually only encountered these brands by chance. We often asked why we were not familiar with these brands. In retrospect, the answer is simple: because a well-curated platform for finding them was lacking. For this reason, we established goodz."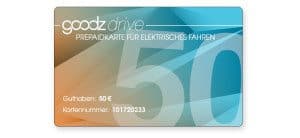 Featured prominently in their Seedmatch campaign is their forthcoming prepaid electric car charge card.  Although the market for electric vehicles may still be at an early stage,  goodz has identified that the number of vehicles will increase dramatically in the next few years as leading German car manufacturers provide new and existing electric car drivers with easier access and convenience to plug in and recharge, known as 'plug surfing.' Plug surfing has the largest community for electromobility in Europe and the world's most important portal for data of charging infrastructure that is embedded in smartphone applications and in the social network. Hubject, the joint venture company BMW Group, Bosch, Daimler, EnBW, RWE and Siemens, has developed an inter-batch-customer-friendly and efficient approach, which allows the users of electric vehicles easy access to with public charging stations in Europe.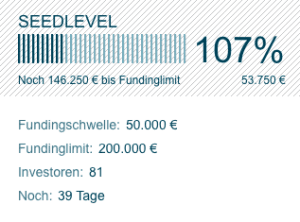 According to their Seedmatch campaign, goodz aims to provide future users of electric vehicles easy accessibility to plug surfing;  Hubject's inter-batch network ensures "easy access to public charging infrastructure in Germany. With the prepaid card, users pay per use, unbound and independent, anytime, anywhere and without limitations or contract." With its intact charging infrastructure database, card customers of goodz.com will enjoy access to all charging stations throughout Germany and Europe.
Key players on goodz' management team include Co-Founder & COO Thomas Preiss, Co-Founder & CMA Florian Lanzer and CTO Piotr Lewandowski.

Goodz will use their funding from their Seedmatch campaign the following ways:
To appeal to a wider circle conscious consumers in Germany; this round of funding will be used specifically for online marketing activities
To increase the national prominence of the goodz brand with the help of crowdfund ambassadors
To technically develop goodz by extending the functionality of the online store, further optimize their website for mobile devices and launches of new community features. This will be done with the overall objective that their conversion rates continuously improve and achieve the greatest possible marketing efficiency by modern consumers and their social networks as they merge on goodz' responsible lifestyle brands
To expand the breadth and depth of their product and brand portfolio and to improve quality
_________________________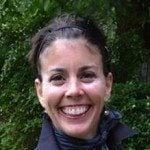 Erin Hobey taught college literature and writing for several years.  She currently serves on the board at Hopewell, a therapeutic farm community in Cleveland.  She graduated from Brown, was a Bosch Fellow in eastern Germany and then earned her MA from Dartmouth. Food, fashion and film crowdfunding particularly interest Erin; she looks forward to exploring creative projects.  Erin may be contacted via email at [email protected] or Twitter.
Have a crowdfunding offering you'd like to share? Submit an offering for consideration using our Submit a Tip form and we may share it on our site!