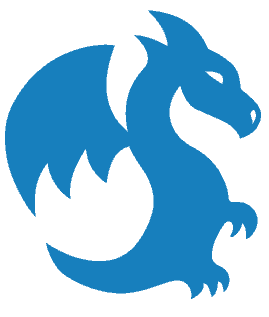 SeyfarthLean Consulting, a sister company associated with Chicago based global law firm Seyfarth Shaw, is entering a new business.  Recognizing the dynamic changes the future holds with the advent of the JOBS Act and crowdfunding, the firm saw opportunity in a new emerging type of securities law.
The IPO market has been stagnant in recent years,  as excessive regulations have pushed companies to remain closely held as long as possible.  With the recent updates in securities regulations there will be a new, booming business as companies see new possibilities to more easily raise capital for small companies and startups.  By leveraging new technology to gather investors from across the country – crowdfunding will forever alter fundraising for small businesses.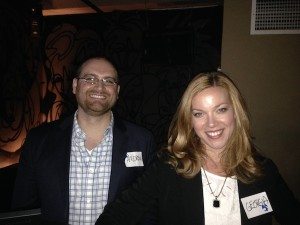 While this industry is expected to grow rapidly, there will still be legal filings and required disclosures.  Instead of taking the traditional "bill by hour" approach – Seyfarth Lean Consulting decided to do some innovating themselves and thus Disclosure Dragon was launched.
Spearheaded by securities attorney Georgia Quinn, who is also a writer for Crowdfund Insider, she set out to help guide and champion this new product.  Applying years of private placement and public offering experience, Quinn has developed an automated process so companies may efficiently and affordably comply with SEC regulations.
Quinn stated of their recently revealed product;
I am really excited to share this with the crowdfunding community. Disclosure Dragon is revolutionizing the way legal disclosure is conducted. I love how intuitive the process is. It is so simple it seems like it should have been here all along. Disclosure Dragon is destroying transaction costs, which is necessary to further my primary aim of making crowdfunding work.


For companies raising smaller amounts of money in an equity offering, the costs are inevitably born by the investors.  Creating an application that lessens costs and saves time will help the crowdfunding industry be successful while creating a new line of business for the firm.
Disclosure Dragon will provide enhanced certainty that disclosures meet SEC requirements, allowing faster access to capital while shifting some of the regulatory burden from the portals listing the offering to a process that can seamlessly scale.
The application was built by reviewing thousands of private placement memorandums (PPM) creating variables for every type of industry imaginable.  Text is pre-populated with logical answers but may be edited to correlate with company specific criteria. While the application does not completely eliminate the need for legal counsel, it lowers the demand to a review and approval process – potentially saving the small company thousands of dollars.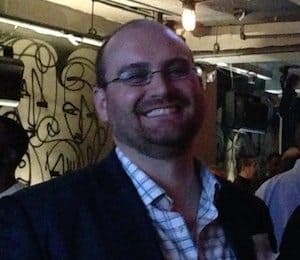 Andrew Baker part of the SeyfarthLean Consulting's technical arm and part of the team that developed Disclosure Dragon commented on the unique approach;
At SeyfarthLean Consulting, we always strive to find ways to improve the practice of law. It has been great to partner with subject matter experts from Seyfarth Shaw LLP, like Blake Hornick and Georgia Quinn, to bring a concept such as Disclosure Dragon to life that could have significant and meaningful benefit to small businesses. We don't want to do novel things just for the sake of doing, but, rather, for purpose and customer value. And, this project hits that directly. We look forward to the months ahead.

The application is presently being beta tested by Bio-Med equity crowdfunding platform Poliwogg but Seyfarth is currently approaching other potential clients.  Seyfarth views tackling legal requirements in non-traditional manner as a way to reinvigorate their firm by adding value and creating new vehicles for growth in a service that is all too often hesitant to change and innovate.

Sponsored Links by DQ Promote