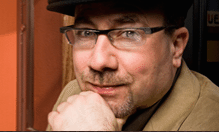 Craigslist founder, Craig Newmark, has shared an infographic depicting crowdfunding success for charities.  He states that $5 billion was raised worldwide for non-profit organizations using crowdfunding in 2013.  He has compiled some key points associated with crowdfunding best practices including:
After researching crowdfundings impact on charities and interviewing prominent crowdfunding platforms such as Causes, Causevox, FirstGiving, Razoo, StayClassy, etc:
Over 28% of donors on crowdfunding platforms are repeat donors.
Fundraisers who use a video raise 2x more than those without videos.
More than $19M online donations were processed on #GivingTuesday in 2013.
Over $9,000 on average is raised on nonprofit campaign crowdfunding pages.
Newmark states;
"I've worked on four crowdfunding campaigns myself in the past three years, and I'm pretty pleased with the results," said Newmark.
The campaigns included two to raise funds for veterans and military family organizations, another for Hurricane Sandy relief, and one in late 2013 called the Holiday Challenge for any charity that wished to participate.  Newmark worked with prominent crowdfunding platforms to promote the campaign and has donated prize money for the organizations that raise the most in order to stimulate competition and success.  All told the campaigns raised an estimated $2.6 million for more than five hundred charities.
Newmark started his craigconnects initiative in March 2011 to organize his efforts to help support nonprofits working in his areas of focus. He said crowdfunding is a natural fit for his efforts to promote the use of technology for the public good because it involves grassroots efforts and involvement.
"I'm not much for top-down stuff. I only understand bottom-up stuff," he said.


Sponsored Links by DQ Promote