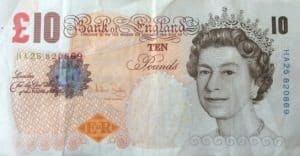 As part of the 2014 Budget report delivered by Chancellor George Osborne today, it was announced that ISA's (Individual Savings Accounts similar to 401k's in the US) may now hold P2P loans.  The UK government has extended the list of qualifying investments for these widely utilized tax free retirement accounts.  It is also being reported that the government will continue to explore the possibility to include other debt securities from crowdfunding platforms as well.
Funding Circle co-founder was quoted as stating;
"This news is a huge win for British investors up and down the country, and represents a seminal moment for our industry," he says.

"The inclusion of peer-to-peer lending in ISAs ensures British people earn inflation-beating, tax-free returns whilst helping support the country's economic recovery."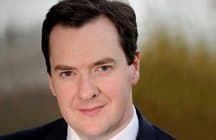 In Osborne's he indicated the government would be broadly expanding the benefits of using ISA's.  In an excerpt below he stated:
First, I want to help savers by dramatically increasing the simplicity, flexibility and generosity of ISAs.

Twenty four million people in this country have an ISA.

And yet millions of them would like to save more than the annual limits of around five and a half thousand pounds on cash ISAs, and eleven and a half thousand pounds on stocks and shares ISAs. Three quarters of those who hit the cash ISA limit are basic rate taxpayers.

So we will make ISAs simpler by merging the cash and stocks ISAs to create a single New ISA.

We will make them more flexible by allowing savers to transfer all of the ISAs they already have from stocks and shares into cash, or the other way around.

And we are going to make the New ISA more generous by increasing the annual limit to £15,000.

£15,000 of savings a year tax free – available from the first of July.

And I'm raising the limits for Junior ISAs to £4,000 a year too.

But the £15,000 New ISA is just the first thing we are doing for savers.
The approval of this new type of security for investment accounts is a huge boon for the P2P industry. The possibility of inclusion had been under discussion for some time.  As new forms of alternative finance and crowdfunded assets gain popular acceptance the UK government has contented to push forward to accommodate changes in the finance industry – recognizing the beneficial impact the innovation has on their national economy.
Other encouraging information was the fact that UK's corporate tax rate will be 20% by April 2015 – the lowest in the G7 by far.