In a release issued by the Ontario Securities Commission (OSC), the regulatory body for the Ontario's capital markets.  A 90 day public comment period starts for four new exemptions.  These exemptions are intended to facilitate capital raising by businesses at different stages in their development, while maintaining an appropriate level of investor protection.  Crowdfunding will be limited to $1.5 million which is in contrast to the $1 million limit for retail crowdfunding for the United States.
The published exemptions by the OSC are:
an offering memorandum exemption that would allow businesses to raise capital based on a comprehensive disclosure document being made available to investors,
a family, friends and business associates exemption that is intended to enable start-ups and early stage businesses to raise capital from investors within the personal networks of the principals of the business,
an existing security holder exemption that would allow public companies listed on the Toronto Stock Exchange, TSX Venture Exchange or Canadian Securities Exchange to raise capital from their existing security holders based on their public disclosure record,
a crowdfunding exemption that would allow businesses, particularly start-ups and early stage businesses, to raise capital from a potentially large number of investors through an online platform registered with the securities regulators.
The OSC has been reviewing the exempt market options for some time now.  OSC staff conducted extensive consultations with industry stakeholders via one-on-one meetings, town hall type gatherings and an online survey designed to gauge the views of retail investors on investing in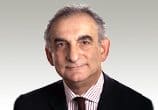 start-ups and small and medium-sized enterprises.
"Today we have proposed new tools, which will transform Ontario's exempt market by providing greater access to capital for businesses and expanding investment opportunities for investors," said Howard Wetston, Q.C., Chair and CEO of the OSC. "We have done so in a balanced and responsible manner that is intended to facilitate capital raising while maintaining an appropriate level of investor protection. We look forward to receiving input on these proposals, which are tailored to address the needs of Ontario's capital markets."
In developing these proposals, OSC Staff have coordinated their efforts to achieve substantial harmonization with the current initiatives and existing exemptions of other members of the Canadian Securities Administrators.

The Notice and Request for Comment is available on the OSC website and the comment period runs until June 18, 2014.

Sponsored Links by DQ Promote