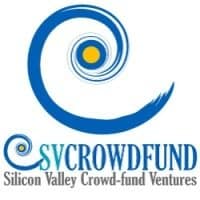 This year venture capitalists poured more money into Crowdfunding: Indiegogo $40million, Crowdtilt $23 million, Teespring $20 million, over $83 million in January.
Since Kickstarter first launched its crowdfunding platform in 2009, funders have now pledged over one billion dollars on projects all before its fifth birthday. Today the crowdfunding platform continues to assert its dominance over other rewards-based crowdfunding sites like RocketHub and Indiegogo, putting the spotlight on the new way of raising capital for startups around the world, says Roy Morejon at CrowdFundBeat.
Two years after President Obama signed the JOBS Act. The president called the Act a "game-changer". The Conference will also focus on generating public comments to file with the U.S. Securities and Exchange Commission (SEC) on rules implementing the JOBS Act: Title III on crowdfunding by non-accredited investors.
Silicon Valley Crowdfund conference will provide an assessment of crowdfunding in the US with a focus on entrepreneurs' experiences, and will share strategies to remove barriers that prevent small businesses from growing and hiring.
Silicon Valley Crowdfund Conference will be held on April 3 & 4, 2014 to celebrate the 2nd anniversary of the JOBS Act signed by President Obama last 2012.
The expert speakers are industry leaders including Douglas Ellenoff, Jason Best and Richard Swart. The conference agenda will cover Equity Crowdfunding and "Rewards Based Portal beyond Kickstarter", "The Business of Crowdfunding, and Hot Real Estate Crowdfunding market.
Sydney Armani, Silicon Valley Crowdfund Ventures CEO and CrowdFundBeat publisher, and conference organizer states;
"I am very excited about doing this Silicon Valley event. Since last year, the interest in the event has been growing. We have many leaders from Silicon Valley who signed up to attend."
Sponsored Links by DQ Promote