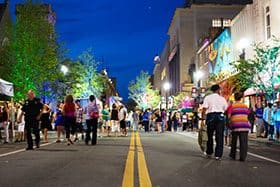 The One Spark festival in Jacksonville, Florida is huge… perhaps so huge that the idea has outgrown the Jacksonville metro area. There have long been rumors that One Spark would eventually make its way to other cities, and that seems to be coming to fruition. It was just revealed that Berlin would host another One Spark-led festival in September of this year, the Florida Times-Union reports.
Five category winners from the Jacksonville event slated for next month will now receive tickets to the Berlin event later this year as part of their prizes.
The goal is to create a conference with TED-like ubiquity for crowdfunding, and it seems the One Spark organizers are already well on their way; this year's event in Jacksonville is expected to swallow 20 city blocks and feature over 600 potential projects.