Real estate crowdfunding platform RealCrowd has received an additional $1.6 million in seed funding to aid in the growth of the young company.  The  San Francisco based startup  received the investment from multiple investors including: Data Collective, Garry Tan, Alexis Ohanian, Paul Bucheit and several other individual investors.
RealCrowd had only recently announced their platform has facilitated over $110 million in total asset value of funding.  That number stands at over $235 million today.  The site launched in August of 2013.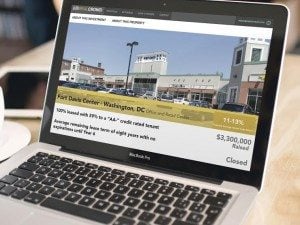 Founded by a group of experienced real estate professionals with backgrounds in institutional type investments the company sees a unique opportunity to marry the benefits of technology to the existing process of real estate investment creating a much more efficient investment process.  The RealCrowd platform acts as a marketplace connecting accredited investors with quality real estate projects from across the country.  Investors have access to opportunities previously reserved for institutions or wealthy family groups.
According to a report in the WSJ, Xebec Realty Partners of Los Angeles recently used the platform to raise  $2 million as part of funding for a new industrial building in central Los Angeles. The listing quickly hit 70% of its goal and the deal is expected to close soon.  Traditionally this type of transaction would take months of meetings and packaging the offer to specific requirements.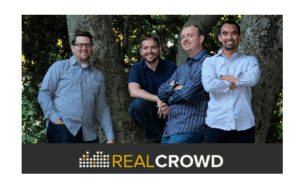 Today this transaction will be closed in a streamlined process saving the developer time and effort but also offering solid returns to individual investors.
Data Collective founder and RealCrowd investor Zachary Bogue said his fund is excited about RealCrowd's potential to bring the "hairy, old-line industry" of real estate online.
RealCrowd, a Y Combinator startup, used AngelList in part to finance this new round of funding for their company.
Related articles across the web
Sponsored Links by DQ Promote