MyFundingPlace believes that charities have been left out of the crowdfunding equation.  With he industry having raised an estimated $3 billion in 2013, MyFundingPlace believes there is a niche to be filled since "most crowdfund portals lack support options for larger organizations".
Quincy, Massachusetts based My Funding Place is reserved exclusively for nonprofit use, and solves the problems charities have with lack of support for their campaigns. Unlike some other platforms on the web, MyFundingPlace support staff are in contact with campaign owners from sign-up to completion, offering guidance and tutorials while promoting raises with everything from custom press releases to large scale social media engagement.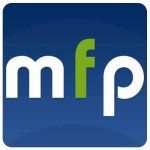 Individual raises on other portals will often vie for the attention of viewers and potential donors, a surprising number of whom have had little engagement with the project prior to seeing it on a platform.
"But nonprofit campaigns are different," says MFP rep Nathan Beck. "We recognize the strength of a nonprofit organizations community; most charities will have a solid core of dedicated supporters and those who value their cause. We want to help every charity turn groups of idle patrons into a resolute network of fundraisers and donors."

MyFundingPlace.com will rely on another unique innovation, its "Angel Community". Angels are development and service professionals from across the nation who join the MFP network to offer informal advice, information and services to nonprofit campaigns. This community is growing every day. Coupled with the "we're paid only if your campaign is a success" business model at My Funding Place, and charities are immediately relieved of any first-time campaign anxiety.

Crowdfunding is a proven method for individual fundraising, and the time is ripe for charities organizations to jump in. This year may very well be the defining year for crowdfunding, a year that could hit a milestone $10 billion raised on funding platforms worldwide. My Funding Place hopes to bring that success and definition to a primed and ready nonprofit world.

Sponsored Links by DQ Promote