WealthForge Holdings, a Richmond, Virginia based firm focused on servicing the new private equity investments and crowdfunding markets, today announced that it has closed its series A fundraising efforts during which it raised $2.5 million.
New Richmond Ventures, a Richmond-based investment firm, and SenaHill Partners, a New York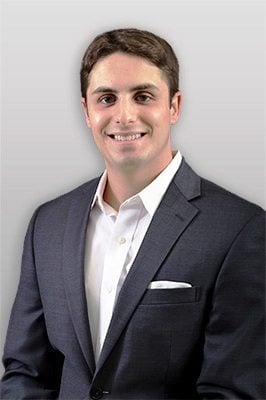 City-based merchant bank, were the lead strategic investors in the financing round which closed March 31.
"We are pleased with where our fundraising concluded in this round and are particularly proud to have the support of NRV and SenaHill," said Mat Dellorso, co-founder & CEO of WealthForge. "These are two firms that understand our company and our market."

"WealthForge is positioned to be the backbone of the emerging online private investment marketplace, including crowdfunding," said Fred Bryant, chief compliance officer and co-founder of WealthForge. "We are confident we have the right partners to help grow our business."
WealthForge's clients include Realty Mogul, a marketplace for accredited investors to pool money online and buy shares of pre-vetted investment properties.
"WealthForge is well positioned in the newly enabled and rapidly growing market for internet based capital formation," said Ted Chandler, principal at NRV and Chairman of the Board of WealthForge." At NRV, we look to support strong local leadership teams with powerful offerings in dynamic, growing markets. WealthForge is just such a company and we could not be more proud to be on their team."

"Crowdfunding will be a big secular theme going forward, and we are excited about our investment in Wealthforge," said SenaHill Managing Partner, Justin Brownhill. "Our experience in the highly regulated capital markets and broker-dealer space gives us a unique perspective as to which business models have the most potential for investors. WealthForge's strategy, technology, and team impressed us greatly and we are proud to be involved."
The JOBS Act, specifically Titles II and III, are creating a larger market for private investments by changing the limits on who can invest and revising restrictions on how companies can publicize their intent to raise capital.

WealthForge is a firm that enables online investments made in companies, particularly small businesses and startups that are not on a public exchange. WealthForge provides the technology and oversight needed to complete these private investment transactions within SEC regulations through its wholly-owned licensed broker-dealer subsidiary. Some of WealthForge's services include compliance, investor verification, transaction processing, shareholder services, and access to larger pools of capital. WealthForge's broker-dealer subsidiary has been operating as a member of the Financial Industry Regulatory Authority (FINRA) since 2009.

Sponsored Links by DQ Promote