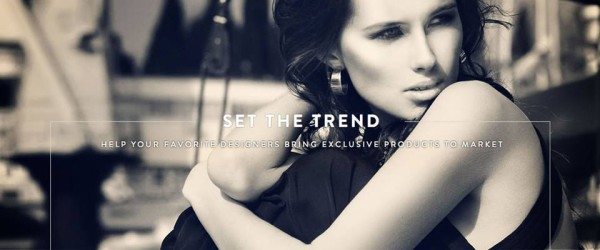 Combining e-commerce, crowdfunding, and social media, Crowdemand is a new fashion technology platform launching today that connects consumers directly to the designers they love on their desktop, tablet, and mobile device. Established contemporary designers present pieces via the "crowd commerce" site, with consumers ultimately deciding which designs go into production. Crowdemand will feature select brands such as Cynthia Rowley for their launch, with the New York City based label Whit, and Brazilian designer Meskita to follow.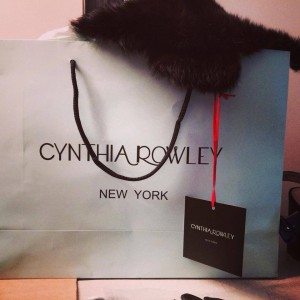 Designers showcase exclusive products on Crowdemand with price-points between $250 – $2000. Each piece will fit into three categories:
"Celebrity Spotting," where designers will recreate an item worn by a celebrity,
"Backed by Popular Demand," where designers create popular pieces from past seasons, and
"New Demands," which are new exclusives for the coming seasons. This business model is the only one of it's kind–currently designers, fashion e-commerce sites, and brick and mortar stores can only offer a selection of merchandise that has already been produced, and when the inventory runs out you're out of luck
Each designer individually determines the minimum number of orders required for a design to go into production, and to maintain exclusivity, Crowdemand sets a maximum number of orders that can be placed.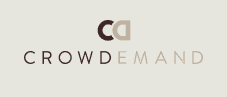 Crowdemand will also take photos and edit the images of each design, at no cost to the designer. Next the users, or "crowders" can pre-purchase the designs during a determined two-week campaign period, spreading the word via Twitter, Facebook, Instagram, Pinterest, and other social media platforms, knowing that with the power of the crowd the design will get made. During the campaign process each design has a progress circle letting crowders and designers know how close they are to reaching their production goal. Once enough crowders have pre-purchased the design, Crowdemand places an order with the designer, and products are shipped domestically and internationally within eight to sixteen weeks right to each crowder's door. All items in original condition can be returned within 30 days, and as a bonus, for the next two weeks users who sign up and share Crowdemand with their friends will be rewarded with a $25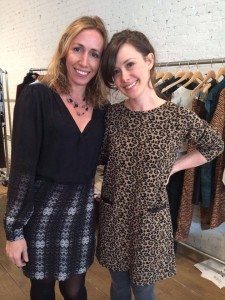 credit for every friend that signs up.
"This retail model is the future; it bridges the gap between consumer and designer, bringing unparalleled benefits to both parties which are unavailable within traditional retail models," explains Liat Cohen, VP of Business Development at Crowdemand.
This platform solves a myriad of the industry's inventory and production cost issues. Fashion houses place orders based on projections, but Crowdemand offers designers the chance to assess demand and capture pre-orders before any pieces go into production, as well as the real-time insight of what their customers, not department store buyers, are interested in wearing.

Consumers are generally sold to, not listened to, and by engaging with Crowdemand they are heard loud and clear. By leveraging their social networks and enlisting their followers to help get designs made, they are becoming an integral part of the production process. The ground-breaking sales method of Crowdemand allows designers and customers to do what they do best: designers can create without the stress of production projections, while customers join in the process of creating an exclusive product in their size without ever having to search through racks for the right item. The future of retail lies in this model of "crowd commerce," and Crowdemand is the first fashion e-commerce site to offer it.

Sponsored Links by DQ Promote