On September 23, 2013, the Securities and Exchange Commission (SEC) began accepting filings under Rule 506 (c), a new method of raising capital for private businesses through accredited investors that allowed general solicitation.   The Registry of Accredited Investors, a private company that provides verification services to accredited investors, has reviewed of all the Rule 506(c) filings submitted to the SEC  since the legislation went effective in late September 2013 through mid February 2014.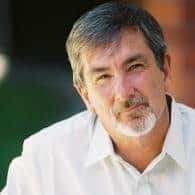 Michael Berg, President of the Registry, noted that operating companies using the new exemption had reported raising over $575 million in under 6 months.
"This horse got out of the gate quickly. The 506(c) exemption seems very popular with a wide variety of companies".
Some other highlights noted in the study:
Over 700 companies have filed 506 (c) forms with the SEC.
California had the most filings with 139 with Texas, New York and Florida far behind.
The average reported age of Companies seeking investment was 2 years with a majority of reporting Companies less that one year old. 80% of filers had less than $1 million in annual revenue.
The main industries using the exemption were Banking and Financial Services, Technology, and Real Estate.
75% of all filers reported fund raising goals of under $10 million with almost 40% indicating offering amounts of $1.5 million or less.
Women represented only 4% of the Chief Executive Officers identified in the filings.
Sponsored Links by DQ Promote