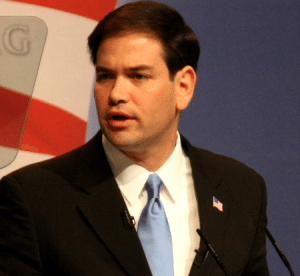 Yesterday Senator Marco Rubio (R-FL) and U.S. Representative Tom Petri (R-WI) introduced a piece of legislation that stands to redefine the options on the table for students seeking to fund and finance higher education. The bill, entitled the Investing in Student Success Act, has some serious ramifications for crowdfunding platforms – such as Pave and Upstart – that have been active in funding individuals.
According to the nonprofit American Student Assistance, total outstanding student loan debt hovers around $1 trillion disbursed among some 35-million-plus borrowers. It's an oft-cited bottleneck for economic growth in the States as a generation of young people have burdened themselves with debt in their efforts to obtain a degree. That debt becomes a catalyst for risk aversion early in a graduate's career and can become a serious problem for those experiencing any trouble in securing employment.
It's a model that is ripe for disruption and sits at the core of the value proposition of crowdfunding platforms that offer "income share agreements," or ISAs.
What is an ISA? Using Upstart as an example, prospective fundraisers submit information into a system that predicts how much the individual will earn over a given period of time. That individual can then raise a set amount of money for every 1% of their future income they're willing to pay back, up to 7% of their annual income.

Individuals may be seeking funding to go to school, start a business or for a variety of other reasons. Investors can then fund the deals and earn a return based on future earnings, with a target of an 8% annual return over the course of 5-10 years. Some will earn higher returns and some may not earn their principal back. It all depends on the success of the individual at the center of the investment. These investors are investing in people in the most literal sense.
Having a clear legal and regulatory framework in place will most certainly increase the confidence of ISA investors, and that's what's required to make this form of finance available to more people.Dave Girouard, Founder & CEO – Upstart
Sites offering income share agreements have generally had to commit significant capital to ensure the legality of their offerings early on. With this in mind, in a paper released in February the American Enterprise Institute (AEI) called for, among other things, "legal clarity" surrounding ISAs, arguing that they provided "access to additional financing tools they can effectively pair with federal student loans to meet their higher education financing needs."
That call has now been met, and Senator Rubio is optimistic about the promise held in this financing model. "In the 21st century, higher education is no longer an option for Americans, it has become a necessity. But a complex and confusing student loan system makes it increasingly difficult for millions of people trying to meet the challenges of our economy," Rubio said. "Allowing private investment groups to invest directly in an individual student is an alternative to student loans that helps make higher education more affordable and more accessible."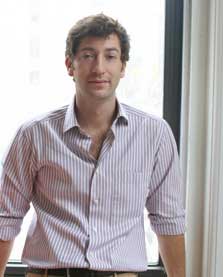 Pave co-founder and CEO Oren Bass believes that this approach to funding higher education may free up graduates to approach their careers in a different way. "If this legislation passes, it would bring this kind of funding to the forefront as a mainstream option, enabling millions of American students to access affordable capital, which would in turn help to overcome underemployment, provide financial flexibility, and allow a greater ability to take calculated risks instead of accepting jobs specifically to service debt payments," he said.

"What's so exciting is that an agreement like Pave's IPA (Income-linked Payment Agreement) naturally aligns both parties, where the byproduct of IPAs includes real human connections in the form of advice, guidance, mentorship. The investors are incentivized to help the Talent do well, as their success is linked to the Talent's. Additionally, this is the first time investors can invest in people within fields they care about, bolstering chances for success within industries or across communities."

Upstart CEO Dave Girouard is also optimistic. "It's great to see Congress taking action to bring income share agreements into the mainstream. I'm especially happy to see a bill being introduced in both houses," he told Crowdfund Insider.

"Income share agreements are useful for borrowers because they're designed to be always affordable. This is the type of fresh thinking we need if we're going to tackle the student debt crisis in the US. Having a clear legal and regulatory framework in place will most certainly increase the confidence of ISA investors, and that's what's required to make this form of finance available to more people."

Girouard is optimistic that the measure will garner bi-partisan support as the legislative process plays out.

Sponsored Links by DQ Promote