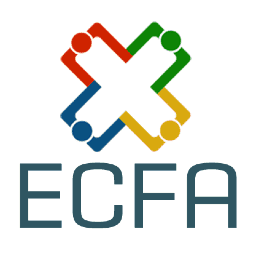 The Equity Crowdfunding Alliance of Canada (ECFA Canada), created to raise awareness of equity crowdfunding, is hosting the 2014 Canadian Equity Crowdfunding Conference tour.
Events will take place in:
Calgary (May 27),
Vancouver (May 29), and
Montreal (June 4).
"Recently proposed Canadian legislation, which would include four new equity crowdfunding exemptions, is enabling this type of funding to emerge as a true democratizer of investment in Canada and a driver of innovation," said Oscar A. Jofre, co-chair of ECFA Canada. "There will be a real jump in equity crowdfunding activity toward the end of 2014. Now is the time to learn and prepare, and that's why ECFA Canada decided to launch its first major initiative, the 2014 Canadian Equity Crowdfunding Conference tour."
What is equity crowdfunding? It occurs when businesses raise investment capital online and give investors an equity stake in their companies. It is now well-established in countries around the world, and hundreds of millions of dollars are being raised globally.
Who should attend the events and how will they benefit?
Issuers, including companies, startups, entrepreneurs and innovators, that are examining fundraising options in Canada.
Private investors, such as VCs and angels, who want to learn about opportunities for equity crowdfunding investments in potential high-growth enterprises.
Equity crowdfunding platforms and portals that want to promote themselves in the country's innovation and private-investment centres.
Brokers and dealers who are interested in examining new investment options for their clients.
Marketing specialists, legal advisers and accountants looking to better understand various fundraising options.
Students interested in private investment or business marketing, or who are looking to finance new ventures.
Journalists and business enthusiasts who want to better understand the equity crowdfunding landscape in Canada.
Job seekers who consider equity crowdfunding a career opportunity.
"The events will feature thought leaders in this rapidly developing field," said Peter-Paul Van Hoeken, co-chair of ECFA Canada's events committee. "These are must-attend events; opportunities to gain an in-depth understanding of the potential of equity crowdfunding in Canada and beyond."
Interested parties may contact Oscar A. Jofre of ECFA Canada at 647-965-8268 or [email protected]

Sponsored Links by DQ Promote