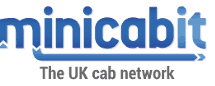 London-based Minicabit has raised nearly 68% of its £150,000 funding goal, securing over £101K to date on its Seedrs' equity crowdfunding campaign.  By setting the minimum investment level at a lowly £10, Founder and CEO Amer Hasan incites investments from cab owners, cab operators, cab drivers, casual investors, or even a frequent cab users, "Why not enable to masses to own a piece of minicabit?"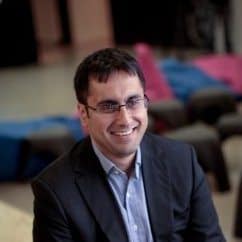 Led by Hasan, the mobile operator minicabit compares real-time cab-quotes from licensed cab drivers in more than thirty UK-wide cities.  Searches and reservations may be made on minicabit's website or on its mobile app.  Cab providers set the rates and availability of their cars upfront on minicabit's platform so that customers can be presented directly with cab fares. Minicabit deducts a 10% commission from the operator and then adds a £1 booking fee to the final fare.
Proceeds from the equity campaign will be used by minicabit to "rollout [its] app across Android platform,  launch features on [its] platform to e.g. drive repeat bookings amongst our customer base, and launch tools on [its] platform for cab operators to enhance their ability to serve more quotes."  Currently over 300 licensed UK cab operators have joined minicabit's network.
According to its Seedrs' campaign, minicabit seeks to impact the following areas: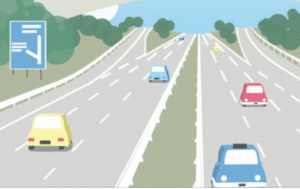 " 1. Make it easier to book a minicab for long & local distance trips
Over 10 million trips a year are taken by cab out of town (25+ miles), according to Dept. of Transport. Customers have been held back from taking more since they still have to phone up individual Cab providers to check prices and book. This is despite cabs potential saving of up to 50% in cost & time on many inter-city routes vs. taking connecting trains & buses.  The rising cost of car ownership (e.g. insurance premiums) and rail infrastructure, increasing mobile internet uptake and economic pressures, we feel, can only fuel demand for our proposition."
"2. Make it easier to get a better cab deal
Our technology can instantly present a much wider range of cab quotes UK-wide, in a way you can't really do by phone. By also presenting quotes from cab operators based near your pickup and destination area, we open up the market for more cab operators to present their best deals for your booking."
"3. Digitally integrate cab bookings with other travel services across web, mobile & social media
Despite the estimated £4 billion spent by customers on Taxis/Minicabs each year, major web & mobile players in the travel & leisure space have no national entity to partner with."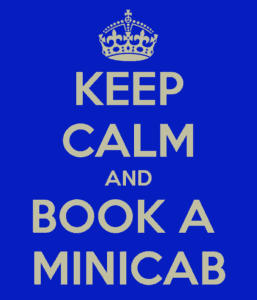 In April several updates have been posted on Seedrs', including a recent innovation update on 22 April:
"minicabit has released its latest example of how we're continually innovating our platform to make it easy for the customer to book a cab, whilst attracting higher value bookings for cab operators. When booking a cab trip with many stops, you can now simply enter your trip details on minicabit, and then our website will instantly work out if you can get a cheaper quote with a different order of stops to your destination. You can then click to take this alternative route or stick with your original route. So when booking with your friends or colleagues to, say, the airport or coming back from a meeting or night out, you no longer have to figure out which order to pick up or drop them off, whether they're in the same town or even between cities!  Try it now on our web and mobile website (and it's coming soon to our app)."
Backed by UK mobile operator O2  and recently featured on the BBC's Dragons' Den as well as on Apple's App Store as "New & Noteworthy" and  "Best Apps," minicabit recently partnered with Johnston Press to integrate with the publisher's WOW247 event site.
Minicabit's Seedrs' campaign closes in 46 days.
_______________________________
Have a crowdfunding offering you'd like to share? Submit an offering for consideration using our Submit a Tip form and we may share it on our site!