Launch Angels, a new investment platform based in Boston, is creating an early stage VC portfolio of women-led companies; the crowdfunding for the $500,000 first round has launched on SeedInvest, with a minimum of a $25,000 investment.  The minimum closing threshold is $250K.
Launch Angels highlights its Investment Criteria on its SeedInvest slide deck:
Women-led: The Fund will primarily look for companies that have a strong female presence on the management team or board of directors and have a strong track record of promoting women.
Women-backed: We'll also invest in companies backed by women's capital (especially where women have a stake of 405 of more in the venture)
Women-Friendly: The fund may include companies that offer women-friendly products or services, or that have especially female/family-friendly policies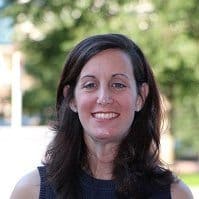 According to their SeedInvest campaign,
"Launch Angels is a new kind of venture capital firm that enables accredited investors to become equity holders in Launch Angels' venture funds – which then fund pre-screened, private companies. We invest across multiple sectors and all stages of a company's development, and seek to leverage our expertise in equity crowdfunding to support entrepreneurs while providing a unique investment opportunity for individual angels looking to diversify their portfolio. The result is that deserving companies get the capital they need, and investors get unprecedented access to the seed stage companies they want."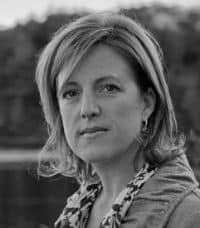 Joining Launch Angels in 2013, CEO Shereen Shermak serves as a fund manager and as a member of multiple investment committees.  The MIT-Sloan and Harvard Kennedy School graduate brings her experience as a co-founder and VP of Product at BuysideFX and Currensee as well as a VP of Product at Boston-based startups and in-house at State Street and Fidelity. Other team members include HBS graduate and Chairman of the Board of Managers Mike Collins and former Wall Street analyst Whitney Johnson, who recently joined the Launch Angels Investment Committee team for its Women-Led and Early Traction Funds.
The campaign information addresses why Angel Launch creating a new investment platform for women-led companies is essential:
"Women have made great strides in business and proven they can build and run successful businesses. Yet women entrepreneurs are still impacted by unequal access to capital.  We at Launch Angels understand the gap in raising capital for early stage women-led businesses, and this fund was formed to allow our investors to directly address that issue.  The capital raised by this fund will begin to be invested shortly after the fund closes, and investors in the fund will own a portfolio of select women-led, women-backed and women-friendly investments in about 12-18 months after close… Currently 4.2-7% of VC funding goes to women-led businesses."

Shortly after closing their first venture fund, Where Angels Fund (WAF) which  raised close to $1 Million, Boston-based Launch Angels announced its first investment: the cutting edge outdoor equipment company Klymit. In 2012,  Klymit ran a successful Kickstarter rewards-based crowdfunding campaign overfunding by 25% to raise just over $50,000.
Have a crowdfunding offering you'd like to share? Submit an offering for consideration using our Submit a Tip form and we may share it on our site!