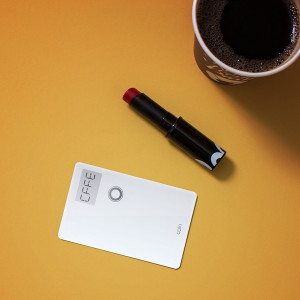 Kanishk Parashar hit the stages of Disrupt this week to demonstrate COIN: The One Card to Replace Them All. COIN ran a spectacular self crowdfunding campaign that hit their initial "goal" of raising $50,000 within minutes of launch. The pretail campaign continued to offer presales without announcing a total but rumblings were that COIN pretty much hit it out of the park. COIN is still available for pre-purchase for $50 on their site today.
After quickly proving market viability, COIN went on to raise $15.5 million in a series A round with participation from Redpoint and Spark. Prior to their pretail campaign COIN had raised seed funding from multiple early state investors including Y Combinator.
Shipping for the first batch is expected to commence this Summmer.
COIN CEO Kanishk