All Your Cards Into One:  Coin.
The one card to replace them all: Coin, has announced their crowdfunding campaign continues following their incredible success as they easily rocketed past their $50,000 campaign goal in just under 40 minutes.  In a discussion with CEO and Founder Kanishk Parashar stated that no totals will be released until the end of the campaign which is several weeks away but acknowledged the campaign was "definitely doing well".
The expected ship date for COIN is the Summer of 2014 and they want to deliver on expectations.  Execution is their priority right now.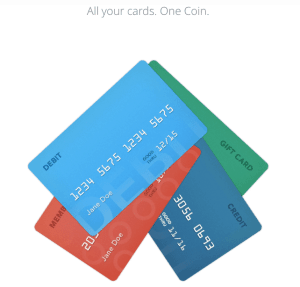 The company has also announced additional features for COIN  and have added an FAQ answering some of the many questions which poured in following the launch of the device.   The COIN team is reviewing suggestions and comments and they encourage people to share their thoughts.
COIN is currently focusing on the 200 Million cardholders in the United States.  As a startup they need to pick their battles.  There were multiple questions about incorporating EMV and Kanishk indicated this will not be available on the first iteration but it is definitely a possibility for future versions.
The company, which launched only six days ago  (Thursday, November 14th), is on pace to become the most successful hardware crowdfunding campaign to date and has already received three million visitors to its site and over 5.5 million views of its video on YouTube.
"The crowdfunding campaign is going great and we are fortunate things came together the way they did" stated Kanishk.

"The incredible early success of Coin shows that people really want to simplify their life. We believe that this convenience will carry over and benefit both credit card companies and merchants."
COIN is also announcing several new features:
Coin has an alarm, that remembers how many times your Coin is being swiped, and will alert you via the app if it is being swiped fraudulently when out of your hands.
Coin can work without being tied to a phone.
Coin can lock for one particular card so it can't be changed to a different card by a merchant or waiter for example.
While the device is expected to retail for $100 following their initial crowdfunding round backers may now receive a lower price starting at $50. There are special discounts available with $5 off for every friend you refer.
Coin connects to your smartphone using BlueTooth Low Energy (BLE) and allows you to combine all your various cards into a single card.   Coin is in the familiar form of a plastic card, but equipped with a digital display, 128-bit encryption and a battery which is expected to last up to two years.  The device may hold up to 8 different cards at any one time with an unlimited number of cards stored in their associated app.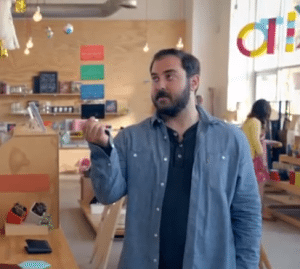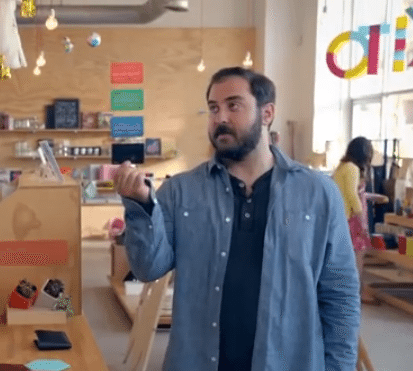 COIN has already had some initial conversations with major credit card companies. They view themselves as "collaborative friendly" and conversations have only just started.

When asked if he expected such an overwhelming response from their crowdfunding campaign, Kanishk responded, "We absolutely did not expect this".

Have a crowdfunding offering you'd like to share? Submit an offering for consideration using our Submit a Tip form and we may share it on our site!

Sponsored Links by DQ Promote