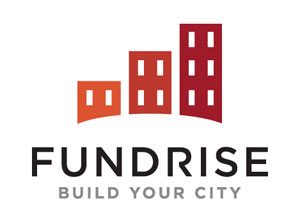 Real estate crowdfunding platform Fundrise has raised more than $31 million in financing from a consortium of real estate, technology, and financial institutions. The financing round was led by Chinese social media site Renren, Marty Burger and Tal Kerret, the CEO and CIO of Silverstein Properties, and the Collaborative Fund, among others.
Fundrise was founded in 2010 by brothers Ben and Daniel Miller.  The innovative investment crowdfunding platform has brought real estate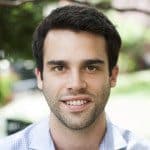 crowdfunding to the mainstream, raising more capital in its Series A than any other equity crowdfunding company has raised in a first round worldwide. With this new funding, Fundrise intends to expand its offerings to institutional investors interested in direct exposure to world-class real estate. Fundrise now has the firepower to increase its presence in major U.S. cities so that every citizen can build a real estate portfolio and access diverse, high-yield real estate opportunities through an online platform. Fundrise was the first and is the leading real estate crowdfunding site, allowing both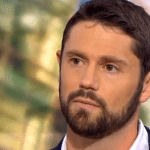 high net worth and small-scale investors to invest in properties for as little as $100 per share and as much as $10,000,000.
"This raise represents Wall Street's and Commercial Real Estate's embrace of crowdfunding as the future of real estate finance and investment," said Fundrise Co-Founder Ben Miller, 37. "Through Fundrise, we have brought previously inaccessible real estate offerings to a wider market, creating new opportunities for retail investors, institutional investors, and developers," added Fundrise Co-Founder Daniel Miller, 27. "More people are interested in investing locally and in real estate, and Fundrise brings technology and crowdfunding to bear on finance to allow them to do just that."

Along with Renren and the CEO and CIO of World Trade Center owner-developer Silverstein Properties, Fundrise strategic investors include Rich Boyle, former Chairman/CEO of Loopnet; Scott Plank, formerly of Under Armour; California real estate developer Chris Rising; Ackman-Ziff Real Estate Group; Berman Enterprises; and the Collaborative Fund, among others.
Joseph Chen, Chairman and CEO of Renren Inc., commented,
"We have seen crowdfunding sweep through large verticals of consumer finance, including student loans and credit card debt. We believe that the real estate market is the newest frontier for crowd-based financing. We are extremely impressed with Fundrise's early lead in the space, their ability to tackle hard business problems and their commitment to expanding access to real estate investment to every investor."

"Fundrise represents the best of real estate innovation, expanding access to real estate investment while improving capital flows for quality development companies around the country," said Tal Kerret, Chief Investment Officer of Silverstein Properties. "I took a position as an independent board member as I believe in the vision, the company and the founders."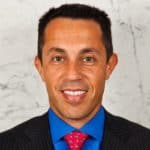 Fundrise is raising nearly $1 million a week on its platform today, having raised over $15 million dollars to date from more than 1,000 investors online. Fundrise members have invested in 30 real estate deals in cities across the country, with Fundrise on track to bring to the platform new offerings in New York, Los Angeles, Chicago, Detroit, San Francisco and Washington, DC in 2014.