Vancouver-based Dana.io, the crowdfunding platform that charges entirely by donations, officially launched on Tuesday morning (May 27th).  Described by founder Alan Clements, a former Buddhist monk in Burma, author and lifelong activist, as a "radical experiment in global transformation," Dana.io is the world's first platform to operate exclusively on a voluntary payment model, charging no fees for its services.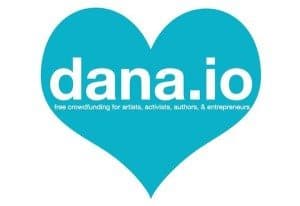 Taking its name from the Buddhist Pali for "unconditional giving," born from a love of service, Dana.io encourage the practice of using one's own freedom to support the freedom of others. Alan is excited to be collaborating with "visionary artists, cultural architects, and peaceful revolutionaries willing to serve humanity's most pressing needs." He's committed to facilitating "conscious crowdfunding." Mr. Clements stated, "Dana.io welcomes applications from all who honor artistry and activism seeking to realize a creative project."
Launching this unprecedented experiment are several pioneering crowdfunders whose campaigns embody these values. They include a 10-year anniversary outreach from the makers of the award-winning documentary, "The Corporation," who wish to gift-forward an unlimited screening license to 1000 schools. Oliver Huckenhull, director of the ground-breaking film, "Neurons to Nirvana," is crowdfunding his new documentary, "Citizen Planet," while Harry Sutherland's "Out of History: The Politics of Sex" is an epic transmedia presentation of LGBT history and the "GIFT" is a documentary by Robin McKenna chronicling gift-based cultures and challenges the logic of facility; a campaign for a GMO free world; a group of monastics at Thich Nhat Hahn's monastery in France going on a peace building program to Liberia to leave mindfulness retreats for former child soldiers; a global yoga outreach initiative supporting selfless services for at-risk youth; and a book seeking the end of sexual violence towards woman particularly in war zones by Marcia Jacobs, a former representative of the International War Crimes Tribunal.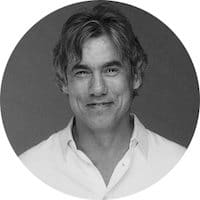 Dana.io's team aims to lower the threshold for entry into crowdfunding, reinvesting all contributions into sustaining the platform and services. Leading their own "crowd-gifting campaign," for the first 35 days, Dana.io is offering all visitors to the site a free downloadable copy of Mr. Clement's latest book "A Future To Believe In: 108 Reflections on the Art and Activism of Freedom," that has received distinguished praise from such notable individuals as Dr. Helen Caldicott, Paul Hawken, and Bill McKibben.

Ultimately, Dana.io encourages the evolution of a self-sustaining platform for the promotion of campaigns that best serve humanity's most pressing needs.

Sponsored Links by DQ Promote