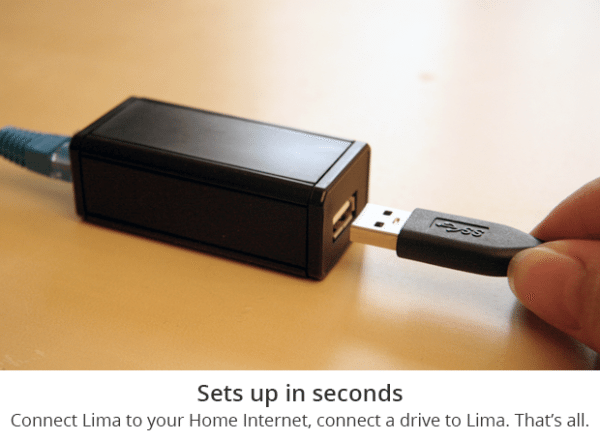 The team behind Lima, an innovative technology that consolidates all of your content, enabling you to see the same files on all of your devices regardless of operating system or device size, today announced that Partech Ventures, an American-European Fund, has invested $2.5 million in a Series A Financing round to accelerate Lima's development worldwide.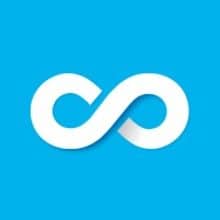 Lima was perceived as a must-have after nearly 13,000 people supported its initial launch on Kickstarter last summer. Lima not only reached its initial funding goal in less than 12 hours, but became the 6th most crowdfunded technology project at that time, raising a total of $1.2 million.
The new investment from Partech Ventures will further accelerate the Company's development of the Lima platform, allow the team to expand its engineering, marketing, sales and distribution efforts and to build an efficient go-to-market strategy across North America, Europe and Asia.
"The brainchild of Severin Marcombes and Gawen Arab, Lima is one of the most ambitious products we've seen in the last decade," General Partner of Partech Ventures Philippe Collombel explained. "The team has an innovative approach to the explosive issue of personal data and has the potential to rebuild a 20 year old file storage process. We believe Lima will solve the siloed data issue so prevalent around the globe."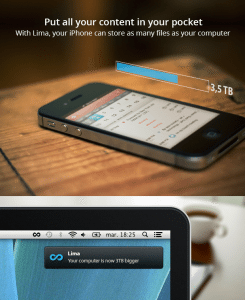 Romain Lavault of Partech Ventures added, "There's a huge shift from having one computer to having multiple connected devices. Lima gives consumers control through a transparent and ubiquitous platform that effortlessly consolidates all their digital belongings across devices."

Unlike other solutions like iCloud Drive, Dropbox and others, Lima doesn't create yet another silo for your content: it actually reinvents how your devices store data. Composed of a hardware adapter and a multi-platform app, Lima changes the OS architecture of your different devices, so that they all contain the same files. With Lima, your organization structure is the same across devices and you no longer need to copy and transfer files between devices, or to upload them to the Cloud.

For the first time ever, local device size no longer matters, a godsend for those who don't want to upgrade their smartphone or computer to accommodate their growing file library. Lima allows all of your devices to be as big as your Lima System at home regardless how much local memory you have on a specific device. If you make a change on one device, it will be instantly echoed seamlessly across all others.

Sponsored Links by DQ Promote