While SyndicateRoom was not first out of the gate to join the equity crowdfunding revolution occurring the United Kingdom being late to the party has not meant they are behind the game. The crowdfunding platform that pairs experienced Angel investors with members of the "crowd" recently shared they have facilitated over £6 million in funding for small companies that have listed on their platform.  The highly curated platform has an almost unheard of success rate of over 90% for companies in closing their funding rounds.  Apparently their successful operation has created a bit of a conundrum as they are "closing deals at a faster pace than [they] put them live".
SyndicateRoom, founded by Gonçalo de Vasconcelos, has partnered up with some well known investors including Nadia Crandall, of Harvard Business School Angels of London, and Hermann Hauser, of Cambridge Angels, just to name two.
SyndicateRoom shared last week they had just closed two sizable rounds where Radio Physics Solutions raised £700,000 and Time for Medicine beat their £330,000 goal.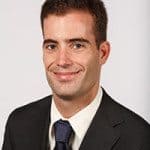 The proof of theirs success is displayed in their execution as curation partnered with solid investment offerings has gained traction.  SyndicateRoom admits that final validation is "not how many companies get funded, but how many become successful".

Equity crowdfunding for 2013 was estimated by Nesta at just £28 million.  Expectations are for totals to be far higher by the end of 2014.

Sponsored Links by DQ Promote