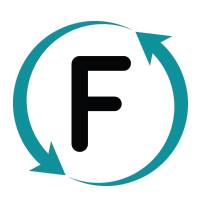 What keeps nonprofit leaders awake at night? Fundraising and money woes are their top concern, according to the Chronicle of Philanthropy. In response to this need, San Francisco-based Flipcause has launched a cloud-based software solution designed specifically to help growing nonprofits better engage their supporters and fund their causes.
Flipcause provides nonprofit fundraising technology for organizations of all sizes, regardless of their budget or technical abilities.
CEO Emerson Valiao stated, "30,000 nonprofits start up in the U.S. every year, and most don't have access to the tools they need for long-term success. Flipcause gives growing nonprofits all the fundraising tools they need right on their website, on demand. Our software was designed with the time-strapped nonprofit leader in mind, so it's incredibly easy to use, with no technical experience required.
Flipcause fundraising software plugs into a nonprofit's existing website, giving them full control of a comprehensive suite of fundraising tools. Once the software is installed, a nonprofit is able to add, remove and edit fundraising tools on their site through a centralized dashboard, depending on their current fundraising needs.
Fundraising tools include:
Donation Processing with 0% transaction fees
Multi-tiered Event Ticket Registration
Volunteer Registration
Reward-based Crowdfunding Campaigns
Donor Management, Analytics, and Communication Tools
Instant Merchant Sponsors, which allows nonprofits to raise funds when their supporters shop with over 250 popular online retailers.
Flipcause also offers fully-hosted fundraising websites with an integrated Content Management System (CMS) to ensure that nonprofits can utilize the fundraising tools if they don't already have  website.

Crowdfunding grew by 13% by 2013, and it is predicted to continue growing rapidly over the next several years. To take advantage of this increase in online support, more and more nonprofits are shifting focus to their strategy. A March 2014 study by Software Advice, Inc. shows that the majority of nonprofits are seeking software that improves efficiency, is cloud-based, and provides centralized fundraising management.

Mr. Valiao noted, "We want to provide nonprofits with everything that they're looking for and more in a technology solution, at a price they can afford."

Since their private Beta launched last September, Flipcause has helped over 100 nonprofits raise over one million dollars. The official launch comes on the heels of winning three Bay Area startup competitions in May; the Founder Showcase Audience Choice Awards in Mountain View, first place at Startups Showcase in San Francisco, and first place at the S3 Accelerator Showcase in San Francisco.

Flipcause's essential fundraising package starts at $49.99 per month, with higher tiers for organizations that need advanced feature sets.

Sponsored Links by DQ Promote