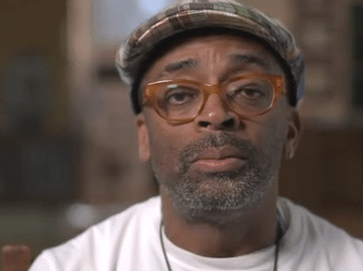 Stepping out to introduce his new independent film "Da Sweet Blood of Jesus," director Spike Lee attended the New York's SVA Theater in Chelsea to debut the film on Sunday during the final day of the 18th annual American Black Film Festival.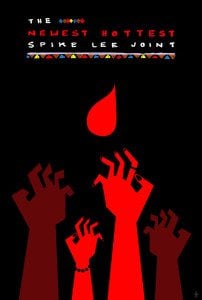 Last year, Mr. Lee launched a crowdfunding campaign on Kickstarter for the film and raised $1,418,910 from 6,421 backers. Revealing the reason why he chose the crowdfunding giant for the campaign, Mr. Lee wrote, "I'm an Indie Filmmaker and I will always be an Indie Filmmaker. Indie Filmmakers are always in search of financing because their work, their vision sometimes does not coincide with Studio Pictures. But I do put my own money in my films.
"I self-financed RED HOOK SUMMER. My fee for 'MALCOLM X' was put back into the budget. The truth is I've been doing KICKSTARTER before there was KICKSTARTER, there was no Internet. Social Media was writing letters, making phone calls, beating the bushes. I'm now using TECHNOLOGY with what I've been doing.
After the screening, Mr. Lee sat down for a post-screening Q&A session to discuss the film and the future of his career. According to the New York Daily News, Mr. Lee shared his thoughts about his filming future and working again with studios. "I am not banishing myself from studio movies, but there are some films no studio will ever make."
Although the film synopsis revealed it is "a movie about human beings who are addicted to blood," Mr. Lee corrected audience member during the interview and stated, "It is not a vampire film! Vampires can't go to the Fort Green projects in daytime!"
Filmed in Martha's Vineyard, "Da Blood of Jesus" is based on the 1973 cult film titled "Ganja and Hess," and features Stephen Tyrone Williams as a wealthy historian of African art and artifacts who ends up stricken with an "addiction to blood."
Meanwhile, Mr. Lee has yet to announce when the film will hit theaters worldwide.
Have a crowdfunding offering you'd like to share? Submit an offering for consideration using our Submit a Tip form and we may share it on our site!